BIBUS SK representative of Hydraforce built-in (cartridge) valves in Slovakia
HydraForce was founded in 1985 near Chicago. Since its inception, HydraForce has continued to be a private company that has expanded to several manufacturing sites in North America, Europe and Asia, with a network of 120 distributors around the world.
HydraForce offers one of the most comprehensive series of high-quality hydraulic built-in valves for mobile and industrial applications. It designs and manufactures high performance valves to meet almost all of the machine design needs in the 0.4 to 530 l / min flow range. The built-in HydraForce valves are designed to accommodate a wide range of commonly used valve cavities.
HydraForce also offers electronic controllers that are robust, reliable and optimized for easy and fast integration into the electro-hydraulic system.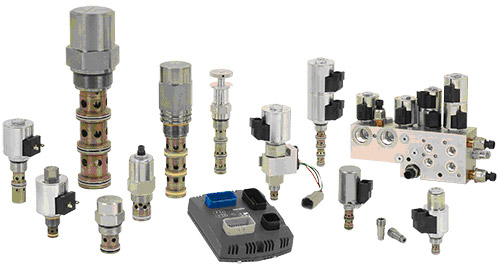 HydraForce has signed an acquisition agreement with Bosch Rexroth
On July 19, 2022, HydraForce announced that it had signed an acquisition agreement with Bosch Rexroth on July 15, 2022.
Two complementary players in the field of mobile and industrial hydraulics have joined forces to offer a comprehensive product portfolio for mobile and industrial applications:
the joint portfolio increases the overall offer of products and technical solutions
customers will benefit from the expansion of the number of sales points
combination of strengths of both companies
HydraForce, Inc. is planned to join the growing product portfolio of Bosch Rexroth's Compact Hydraulics division. This merger will increase the overall reach and customer support for HydraForce products.
Bosch Rexroth is a subsidiary of Bosch based in Germany. Bosch Rexroth is a constantly growing leader in mobile and industrial hydraulics applications.
Bosch Rexroth and HydraForce signed the relevant contract on July 15, 2022. Both parties agreed to keep the purchase price confidential. The transaction is subject to approval by the antimonopoly office.

HYDRAFORCE HYPERFORMANCE ™ - high pressure valves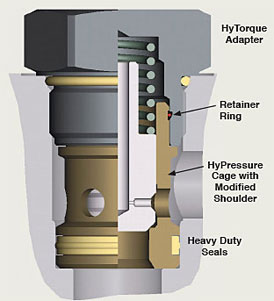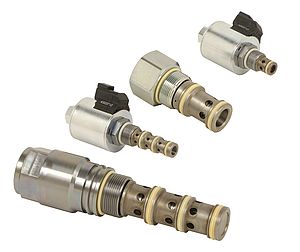 HydraForce is pleased to announce the launch of the new HYPERFORMANCE rady range of high pressure valves.
These valves are designed to offer the highest operating parameters (highest transmitted power, high working pressure, low pressure drop) and allow the most reliable operation.
The comprehensive HyPerformance range includes more than 150 high-pressure cartridge valves that have been tested to meet strict NFPA T2.6.1 standards. Robust construction increases reliability - one-piece urethane seals eliminate support rings, simplifying installation and increasing reliability.
The properties of the hole (cavity) ensure the valves even in the most demanding applications - high tightening torque increases reliability in conditions of a difficult working cycle. And a modified cavity with a lower support surface increases strength and prevents bending during installation.
Simply put, they offer the highest level of performance and reliability in the industry.
FEATURES:
continuous working pressure 350 bar
short-term working pressure 420 bar (max. 10% of working cycle)
fatigue tested at 420 bar
flow rates up to 530 l / min
tested for corrosion for 1000 hours with salt spray
electromagnetic coils with IP69K protection
one-piece seals with high resistance. No support rings.
tested for 3-axis vibrations up to 20G RMS.
Pressure-balancedTM Suspension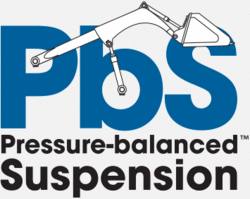 Ride Control Is No Longer Optional
Compact wheel loaders, skid-steer loaders, and backhoe loaders may not be the biggest machines on the construction site, but they are often do most of the work. Due to their size, these machines can get into places and do things other construction machines cannot. For compact loaders, the lack of wheel suspension presents a challenge. Driving across a jobsite with a large elevated load, it can be difficult to keep from losing the cargo.

For small and mid-size loaders, the rough ride comes with the territory. We rely on the operator to adjust working habits to accommodate machine performance. This means working more slowly and deliberately, limiting tight turns, extending braking distances, and avoiding difficult terrain. This is a drag on productivity.

Cushioning the movement of the boom while traveling over difficult terrain is key to load stability and vehicle safety. An effective boom suspension system can act to prevent loss and shifting of the load, and a vehicle with a controlled load is easier to maneuver and safer to operate.
Keep your load in the bucket with HydraForce Pressure-balanced Boom Suspension

Advantages:
Keep the load in the bucket
Increase operator comfort
Increase working efficiency
Reduce wear on vehicle components
Increase travel speeds
Decrease braking distances
Adapt easily to any system
Standardized hardware available for proving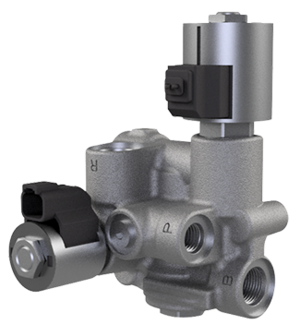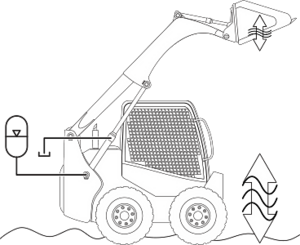 Peter Lauko
Tel.: +421 37 7777 955
Mobile: +421 903 282 644
Fax: +421 37 7777 967
Email:lp@bibus.sk
Jaroslav Tvrdoň
Tel.: +421 37 7777 954
Mobile: +421 914 336 525
Fax: +421 37 7777 967
Email: tvr@bibus.sk
Vladimír Begáň
Tel.: +421 37 7777 954
Mobile: +421 914 336 527
Fax: +421 37 7777 967
Email:vbe@bibus.sk