Danfoss has formally completed the acquisition of Eaton's hydraulics division.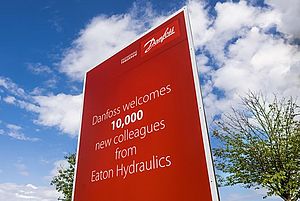 Danfoss has officially completed the acquisition of Eatonv's $ 3.3 billion (approximately € 3 billion) hydraulics division by confirming all necessary regulatory approvals and conditions for closing the acquisition. Thanks to this step, the Danfoss Group will grow by a third and establish itself as a global leader in mobile and industrial hydraulics.
Mobile hydraulics has been one of Danfoss' main and most successful production segments for more than 50 years. The acquisition of the Eaton division is a key aspect of Danfoss' growth.
Eaton Hydraulics stores merge with Danfoss Power Solutions business segment, doubling Danfoss Hydraulics' sales volume. The Danfoss hydraulics division will expand by approx. 10,000 employees and annual turnover will increase by approx. $ 1.8 billion (approximately € 1.5 billion).
Danfoss Power Solutions will now offer a complete selection of solutions and products for mobile and industrial applications, including fluid transfer systems. Distribution channels will also be significantly strengthened, with local support significantly increased and geographical reach extended. All these benefits will enable Danfoss Power Solutions to become an even stronger technology partner for current and new customers and to take the lead in digitization and electrification.
DANFOSS - Controlled cooling of internal combustion engines - Fan drive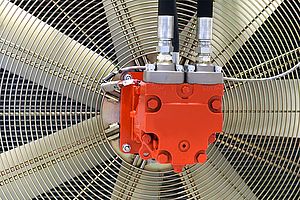 The highest demands are placed on modern engines of working machines. Thanks to stricter emission regulations, meeting these requirements is becoming increasingly challenging. The engine compartments of the machines are shrinking, and while the number of components needed to meet emission limits is increasing, an intelligent heat management solution is a must.
Danfoss offers a complete fan drive solution - it provides several different hydraulic fan drive systems in open or closed circuit, with piston or gear hydraulic motors, with the possibility of changing the direction of rotation of the propeller (blower cooling). All these configurations also include the use of Danfoss PLUS + 1® controllers for precise and reliable control.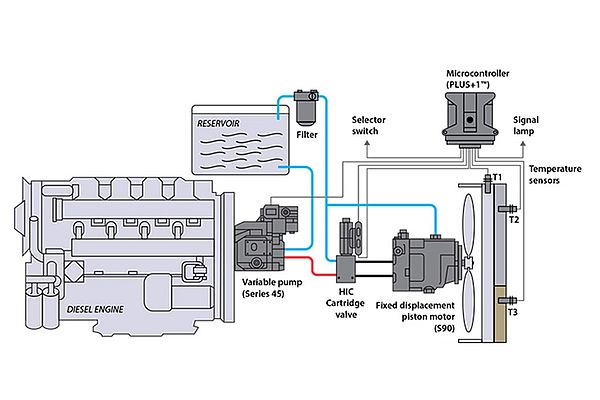 BIBUS SK - Complex solutions of hydraulic systems
BIBUS SK offers design, calculation, production, installation, revitalization and service of complex hydraulic systems according to specific customer requirements. These are solutions in the field of industrial, mobile hydraulics, lubrication systems, cooling of hydraulic systems, ...
To implement these solutions, high-quality hydraulic, mechanical and electronic elements and components from renowned world manufacturers, which are in our range, are used.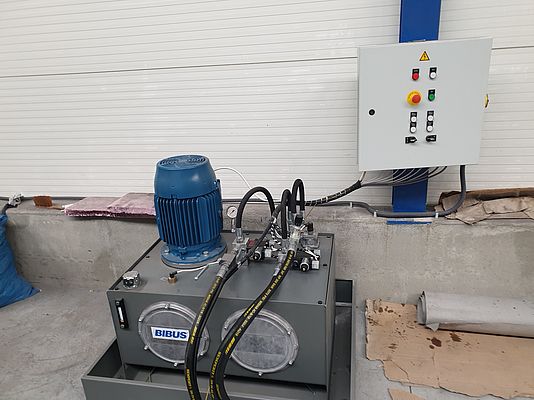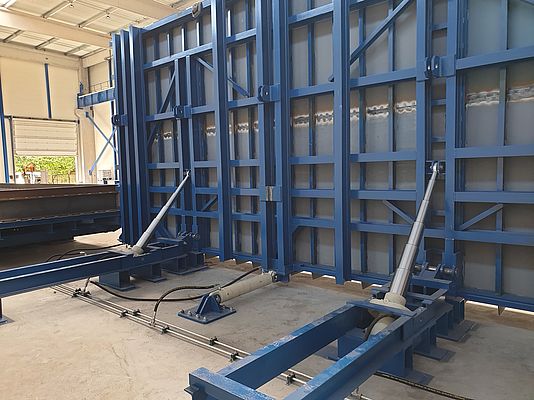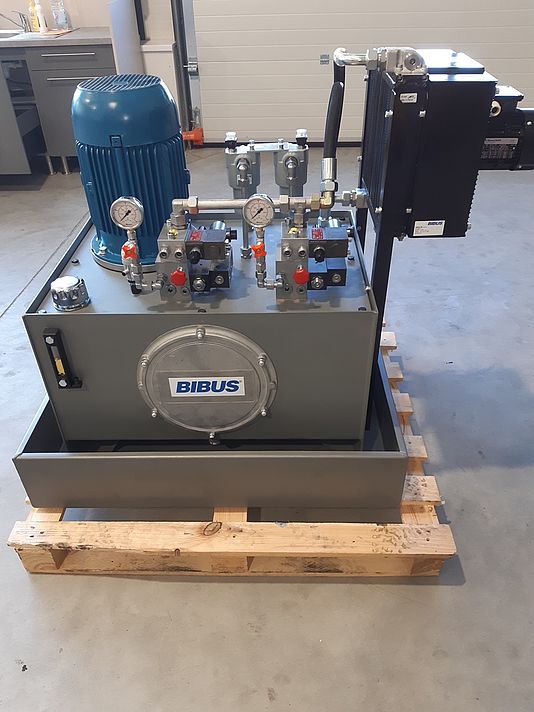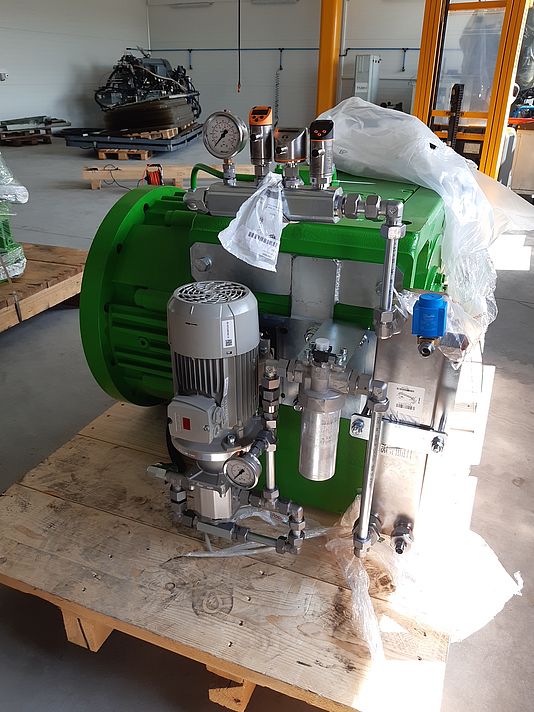 DANFOSS - Acquisition of Eaton hydraulics, update
In January 2020, Danfoss announced that it had entered into negotiations to acquire Eaton Hydraulics. The following video will provide you with the latest information on the ongoing acquisition and answer some questions you may be interested in. This is a very exciting time as the acquisition of Eaton Hydraulics expands Danfoss Power Solutions' product portfolio.
DANFOSS - Acquisition of Eaton hydraulics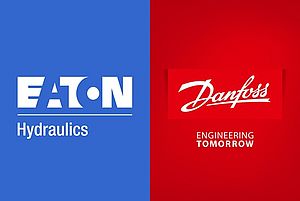 Danfoss has entered into an agreement to acquire Eaton hydraulics. The acquisition represents a significant milestone in the company's history and its Going Great strategy. The purchase price for the acquisition was set at USD 3.3 billion (approximately EUR 3.0 billion). The acquisition is fully in line with Danfoss's strategy to strengthen the company's core direction.

Danfoss and Eaton Hydraulics are leaders in the hydraulic industry and are much alike, including corporate culture and customer focus, research, development and quality. Both companies operate worldwide. This acquisition will further enable Danfoss to enter the industrial hydraulics market currently provided by Eaton Hydraulics.
Eaton Hydraulics offers products for agriculture, construction and industrial hydraulics. The company will integrate into the existing Danfoss division - Danfoss Power Solutions, with approximately 11,000 employees and revenue of $ 2.2 billion ($ 2.0 billion) in 2019, which will double the company's turnover.
Today, Danfoss has approximately 28,000 employees and revenue of $ 7.0 billion (€ 6.3 billion) in 2019. In this transaction, Danfoss will therefore increase its size by one third.

The transaction is subject to customary conditions and regulatory approvals and is expected to close by the end of 2020.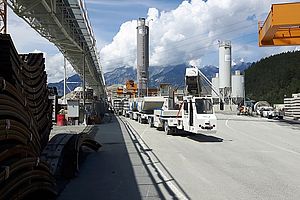 Hydraulics "push" the new tunnel under the Alps
Hydraulic power
Powerful hydraulics play an important role in the construction of the new 55 km Brenner Tunnel. This will allow for a faster rail link between northern and southern Europe from 2020.
BIBUS HYDRAULIC Group, a Danfoss business partner, has developed and installed this hydraulic system. It was for their customer Rowa, who is a leader in tunneling systems and logistics.
Special trains on wheels
"We delivered a hydraulic system for six Rowa self-propelled trains. Each of them is a special vehicle made for specific tasks involving the transport of tunnel components. They also ensure the evacuation of workers from the tunnel and fire fighting, "said Gabriel Richter, CEO of BIBUS HYDRAULIC in Switzerland. "This is the first time that tunnel construction trains have been built on wheels instead of rails."
Heavy ride
At a maximum load of 130 tonnes, trains must be able to climb into a tunnel with a 12% gradient and brake effectively. Top speed is 25 km per hour.
Danfoss has developed a train power unit using the powerful H1P series piston pumps and H1B series inclined block hydraulic motors. To meet all wheel steerability requirements, there is a Danfoss solution on each wheel. Hundreds of modular proportional electro-hydraulic PVG switchgear and cartridge valves ensure accurate flow control in the drive, damping and braking systems.
Adaptive braking
Due to the heavy load on the machine, a 460 kW diesel engine cannot provide 100% of the required braking capacity. BIBUS has developed customized brake blocks with proportional Danfoss PVG 120 and PVG 32 distributors that assume 30% of the braking power.
"Functional safety is a very important issue. Here we supported Rowa by analyzing the risks and taking into account the identified risks in the design of the hydraulic system, "said Gabriel Richter.
Intelligent control
A team of electronics experts from BIBUS has programmed Danfoss PLUS + 1® software to intelligently and actively control the entire hydraulic system.
"PLUS + 1® compensates for the acceleration of freight platforms, which varies according to the weight of each platform. This ensures that the individual platforms move up and down at the same speed, regardless of their weight, "Richter said.
With the support of Danfoss, BIBUS designed and delivered the hydraulic system in less than three months. Rowa trains are now in operation - meeting all expectations for highest performance.
DDT - Digital Displacement Technology
Digital Displacement® will bring a new generation of hydraulic generators and hydraulic motors to increase machine productivity and efficiency
DANFOSS - Artemis Intelligent Power
Danfoss acquired a majority stake in Artemis Intelligent Power Ltd. (AIP), a research and development organization based in Edinburgh, Scotland. The company specializes in the development of hydraulic systems. The acquisition also includes AIP's Digital Displacement® technology to enable Danfoss to develop hydrogenerators, hydromotors and systems with the highest possible level of efficiency, manageability and customer flexibility. Danfoss will establish a manufacturing plant in Edinburgh to supply products for Digital Displacement®.
"Digitization is a key element in our industry, and AIP's acquisition is strategically in line with our goal of becoming a world leader in innovation, efficiency and manageability." Digital Displacement® technology will provide Danfoss with a competitive edge in developing advanced products and systems AIP has a good business spirit and agile approach, and I look forward to welcoming them to Danfoss, "says Eric Alström, president of Danfoss Power Solutions.
Artemis Intelligent Power Ltd. will become a joint venture between Mitsubishi Heavy Industries (MHI) and Danfoss, with Danfoss' majority shareholding.
"Danfoss Power Solutions and AIP have been delighted with the development of Digital Displacement® for several years now, and we are looking forward to the commercial introduction of Digital Displacement® technology in a new family of power generators," said Danfoss Power Solutions, Vice President of Research and Development at Danfoss Power Solutions. "I'm really looking forward to working closely with colleagues from the MHI to fully develop the business potential and related AIP technologies."
"If people need digging, building and plowing, we will need machines to help us. But this market segment urgently needs cost-effective digital technologies to reduce emissions and increase automation, and I am delighted that our technology and our team have been recognized a key part of this solution by leading global manufacturers, as well as MHI, Danfoss considers the development of energy saving technologies the basis of its future business, "says Niall Caldwell, Managing Director of Artemis Intelligent Power Ltd.
The acquisition is subject to the necessary approval of the competent authorities. It is assumed that the acquisition will be fully completed during the fourth quarter of 2018. The parties have not announced the purchase price or other terms.
Artemis Intelligent Power Ltd., founded in 1994. It is a joint venture consisting of a team of engineers and technicians specializing in the development of hydraulic systems. Their hydraulic drive technology has high reliability and cost effectiveness. The company owns many worldwide patents and trademarks. The company has until now been a 100% subsidiary of Mitsubishi Heavy Industries (MHI), Japan. For more information, visit www.artemisip.com.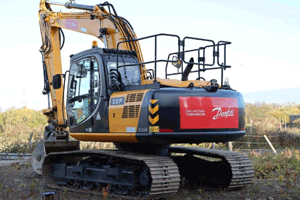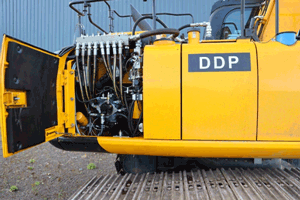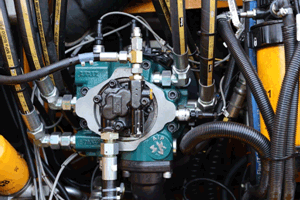 DANFOSS electrified the waist excavator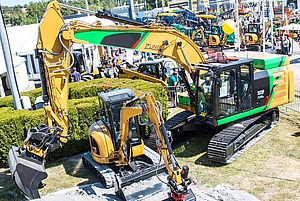 Zero emission building site
Danfoss Editron has supplied Pon Equipment AS with a battery-powered battery technology to power a 25-ton tracked excavator.
Danfoss has helped convert a fully-electric diesel-powered tracked excavator into a battery-powered drive. This should help meet the Norwegian government's requirement for zero-emission construction sites. The use of diesel-powered construction machines represents about 20 percent of all CO₂ emissions in Oslo. The new policy was adopted to support the radical proposal of Norway, which in 2016 committed itself to become climate neutral by 2030.
Tomi Ristimäki, Danfoss Editron's sales director, said: "The Z-line Cat 323F Z is a clean, green, innovative machine, powered by a powerful EDITRON powered drive system, and we have a strong relationship with Pon Equipment, in combination with our experience with electrification of heavy construction helped to bring this project to a successful end.We are pleased to have supplied the technology to Pon Equipment, which has helped satisfy the demand of the construction industry for zero-emission excavators. "
The machine can operate for up to 7 hours at rated load per battery charge. The electric excavator has zero emissions and is considerably quieter than the current diesel machines, making it ideal for use in urban built-up areas. EDITRON propulsion systems are robust and compact, with intelligent software controls that are suitable for hybrid and electrical applications in the power range from 30 kW to 2000 kW.
Eivind Hafslund, project manager for Pon Equipment's special products, said: "Danfoss Editron's decision to cooperate with Danfoss Editron has been simple, and is recognized as a key supplier of building machinery electrification technology, and Danfoss Editron also has valuable experience at the application level that is critical to success The EDITRON propulsion system is a global unit in terms of performance and performance, and its efficiency and robustness are critical to the demanding requirements of the construction industry. "
Electrification of a tracked excavator brings many benefits to our customers. For example, lower machine emissions, safer and more reliable work operations, and a shorter payback time. The first commercial machine is now in production. We have already received seven orders from customers in Norway and Scandinavia. Similarly, these machines are interested in Germany, France, the Netherlands and the United Kingdom. "
Peter Lauko
Tel.: +421 37 7777 955
Mobile: +421 903 282 644
Fax: +421 37 7777 967
Email:lp@bibus.sk
Jaroslav Tvrdoň
Tel.: +421 37 7777 954
Mobile: +421 914 336 525
Fax: +421 37 7777 967
Email: tvr@bibus.sk
Vladimír Begáň
Tel.: +421 37 7777 954
Mobile: +421 914 336 527
Fax: +421 37 7777 967
Email:vbe@bibus.sk