A complete range of filter cartridges from different manufacturers
CoraPleat - High capacity filter inserts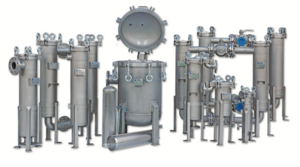 In cooperation with our long-time Filtertechnik Jäger filtration supplier, we bring a novelty to our market.
This is a replacement for classic filter bags. CoraPleat filter inserts are used wherever conventional filter bags are high and their exchange is too common.
CoraPleat filter inserts have a much larger filtration area compared to standard filter bags of up to 10m² and thus have an incomparably larger capacity of trapped impurities.
This extends the service interval and therefore maintenance costs.
Simply place them in the filter basket of your filter instead of the filter bag and be convinced.
Viliam Moravec
Tel.: +421 37 7777 953
Mobile: +421 903 720 733
Fax: +421 37 7777 968
Email:vmo@bibus.sk