Pulsotronic-Anlagentechnik GmbH - A pioneer in the development of metal detectors for the food, plastic and recycling industries.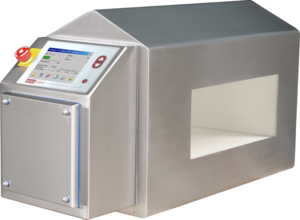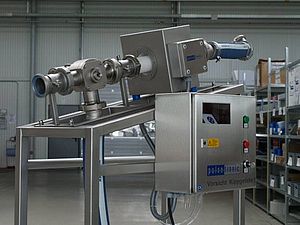 Metal separators for bulk materials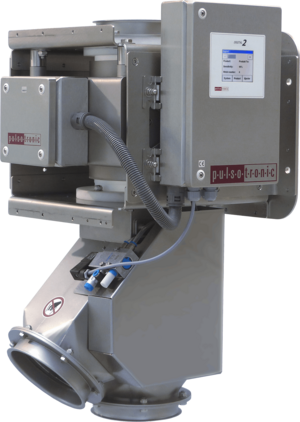 Flat sensors for recycling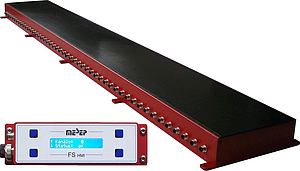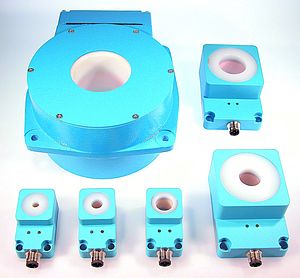 Ring sensors
Are used to control piping systems. The sensor is mounted around a pipe with a flow medium that is controlled for the presence of metal particles.
Ring sensors can be controlled by free fall e.g. The number of finished pieces of products or a signal can be given to control the machine. Pulsotronic offers a large selection of ring sensors, of different diameters as well as square shape. The sensors are further distinguished by the sensitivity and the output signal type.
Surface detectors
Are installed in conveyor belts or sliding channels. Their installation is possible under the conveyor belt and above the conveyor belt to achieve maximum sensitivity. Surface sensors can consist of individual modules of the desired width or are supplied in one piece in lengths from 200mm to 800mm. These lengths can be graded as required by 1mm.
Delivered tunnel detectors find application:
In the rubber industry
In the plastics processing industry
Wood processing
Food industry
The advantage of a splittable tunnel detector is to simply fit into the conveyor belt. The assembly of the top and bottom of the detector case is very simple and the conveyor need not be dismantled.
Separators
e.g. Mesep digital - is intended primarily for the separation of metals from free-flowing bulk materials where the metal particles are separated with the gravitational flow of the material.
Kristián Gyenes
Tel.: +421 37 7777 920
Mobile: +421 903 717 015
Fax: +421 37 7777 929
Email:gk@bibus.sk