ATC International Group is a Taiwanese company founded in 1988 specializing in the production of industrial pneumatic components. In 1998, ATC began to expand into the Chinese market by building its first manufacturing plant outside of Taiwan in Shinsan near Hong Kong. The next step was the construction of the largest ATC production plant in Fenghua near Shanghai. Today, the total production area exceeds 400,000 m2 and ATC employs more than 5,000 employees.
In 2010, ATC entered the Taiwan Stock Exchange in Taipei and one of their largest shareholders became the Bank of China. This merger provided investment capital, which enabled the dynamic development of production technologies. Since 2010, the company has more than tripled sales to $ 460 million and is now the third largest manufacturer of pneumatic components in the world.
The ATC strategy for the last few years has been focused on increasing the quality and optimizing production costs in the production of aluminum components. As a result, the quality of ATC components has matched that of Festo, SMC, Parker, Norgren, etc. ATC is currently developing valve technologies, electric actuators and linear bearings, which should lead to its share of the global market in the next 5-10 years being comparable to today's largest manufacturers.

Basic overview of ATC products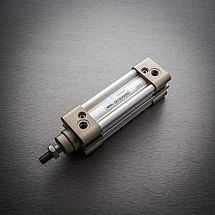 Linear pneumatic cylinders
Guided rollers
Pistonless cylinders
Rollers for special applications
Rotary rollers
Grippers
Shock absorbers
Position sensors
Compressed air preparation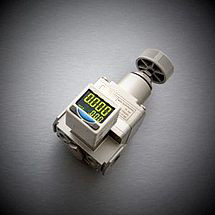 Combined air conditioning units FRL
Filters
Pressure reducing valves
Primers
Shut-off valves
Manometers
Pressure switches / sensors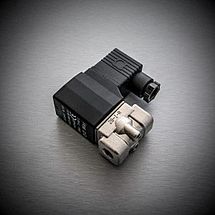 Solenoid valves
Valve terminals
Air operated valves
Mechanical / manually operated valves
Process valves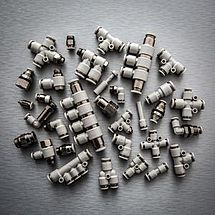 Fittings, push-in couplings
Hoses
Silencers
Throttle valves
Slavomír Brath
Tel: +421 37 7777 950
Mobile: +421 903 282 393
Fax: +421 37 7777 969
Email:sbr@bibus.sk