piSOFTGRIP® - a vacuum-based soft gripper for handling sensitive items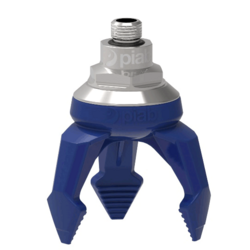 Piab is proud to present a new soft gripping tool, piSOFTGRIP®, developed specifically for the food industry automation. The vacuum-based soft gripper grabs sensitive and light objects of unusual geometry or unusual surface. Another possible application is the collection of small irregularly shaped objects such as toys.
piSOFTGRIP® has three gripping fingers and a vacuum cavity, all made in one piece, resulting in a simple and robust product. Vacuum-powered silos can be easily adjusted and controlled by vacuum level.
"PiSOFTGRIP® is a cost effective solution for sensitive and hard-to-control objects. The soft gripper can grip objects up to 50 mm in diameter. However, we plan to build on this first release with the introduction of larger models later, "says Lennart Ryberg, Piab's global product manager.
The soft grip vacuum tool can be easily operated and installed as a suction cup and uses the same fittings as the piGRIP® suction cup. With its intuitive and user-friendly design, piSOFTGRIP® integrates seamlessly into automated processes where it can help ensure product quality and increase overall productivity.
Made of detectable silicone approved for direct food contact in accordance with FDA 21 CFR and EU 1935/2004, the piSOFTGRIP® vacuum gripper is the first of its kind. Unwrapped, fresh and delicate foods can be handled without the risk of crushing damage.
The piSOFTGRIP® silicone vacuum gripper is also a lightweight automation tool, which means that only very little additional weight is added when mounted on the robot arm. It has a construction height of approximately 80 mm, which allows it to be used where space is limited.
Piab extends the piSOFTGRIP® program with the piSOFTGRIP® 30-3
In addition, piSOFTGRIP® may be used in the manufacture of certain specialty medicinal products. PiSOFTGRIP® 30-3 is used for the production and effective treatment of citrus and ubiquitous objects. In addition, it is possible for one or more of these products to be transferred. The size of the open dock shall be measured at a distance of 30 mm.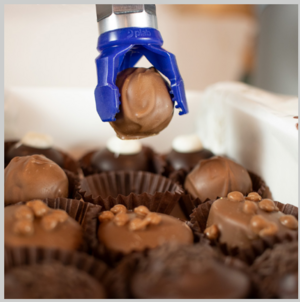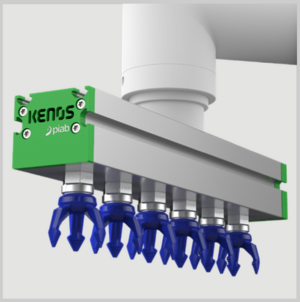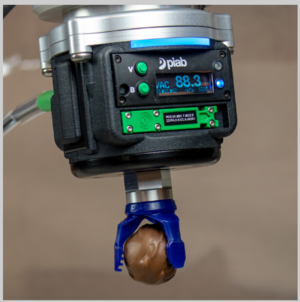 Slavomír Brath
Tel: +421 37 7777 950
Mobile: +421 903 282 393
Fax: +421 37 7777 969
Email:sbr@bibus.sk