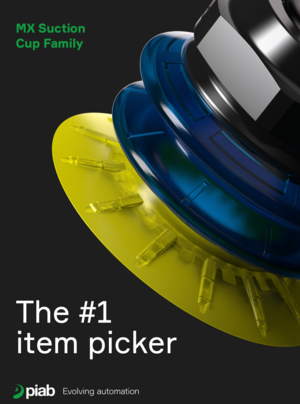 Number 1 in terms of gripping objects. MX suction cups are ideal for gripping various objects, especially in the areas of logistics, warehousing, electrical industry and the recycling industry.
The MX suction cup is suitable for a wide range of applications, such as: Picking, depalletizing boxes and sorting bales. Gone are the days when you had to change the gripper or suction cup for each individual application.
This versatile, energy-saving suction cup has excellent gripping properties on many surfaces and materials. The MX suction cup provides an excellent seal at low vacuum flow rates and thus contributes to more sustainable energy consumption. MX suction cups are available in five different sizes: diameter 35, 42, 50, 57 and 65 mm. They are compatible with our extensive piGRIP® fastening program, enabling fastening options tailored to all needs. For greater safety and durability, aluminum clamp fittings are available.
The MX suction cup from Piab is ideal for handling bags, cardboard boxes, recycled items and difficult-to-grasp items, such as thin pockets and much more. If you want to handle a wide range of different objects, the MX suction cup is the best choice for your applications.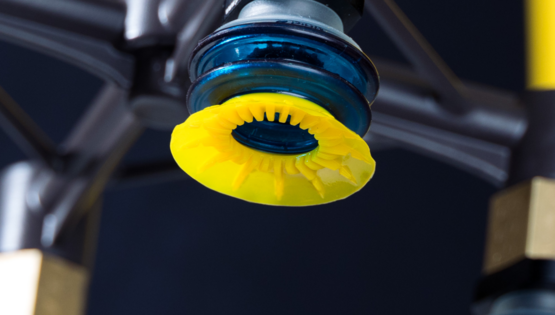 Slavomír Brath
Tel: +421 37 7777 950
Mobile: +421 903 282 393
Fax: +421 37 7777 969
Email:sbr@bibus.sk