Electromagnetic brake STROMAG 4BZFM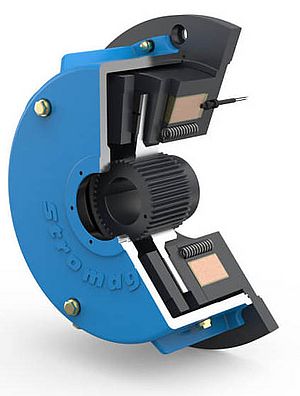 Type 4BZFM is a spring-loaded electromagnetic double-sided brake. In the braked state, it is de-energized and released electromagnetically.
This type of brake with a high degree of protection meets the highest requirements for durability, robustness and resistance to sea water.
Most common use.:
motor winches at sea
anchor winches
deck cranes
cargo winches
in rolling mills
steel mills and mining in demanding climatic conditions.
TECHNICAL SPECIFICATIONS.:
Maximum speed: 2000 - 6000 rpm
Diameter: 250 - 800 mm
Static torque: 69 - 11,000 Nm
Dynamic torque: 63 - 10000 Nm
Patrik Kemlage
Tel.: +421 37 7777 957
Mobile: +421 914 336 528
Fax: +421 37 7777 968
Email:kem@bibus.sk