Piston pressure switch / diaphragm pressure switch, to new ATEX standard
ATEX-certified for use in potentially-explosive atmospheres
Compact design
Micro-switch for reliable operation
Switching point can be easily adjusted by user when switch is in operation
SUCO - has developed the most compact ATEX pressure switch in the world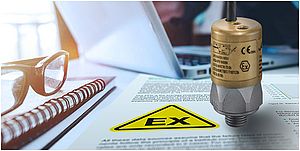 With the ATEX series 0342/0343, SUCO is launching two explosion-proof switches with a tight closure and a compact design.
The new ATEX pressure switches are based on the proven product line 0340/0341, which has created a good reputation with others, especially in areas such as mechanical engineering, the food and chemical industries, as well as medical technology.
Product specification
The new series 0342/0343 is approved according to the ATEX directive 2014/34 / EU and the IECEx-System for Ex-protection zone 1 + 2 (gas), 21 + 22 (Dust) and in the mining industry (methane and coal dust). ATEX pressure switches SUCO have protective insulation with protection class 2 and are approved for supply voltages up to 250V. As with almost all SUCO pressure switches, it is possible to set the switching point during operation using the adjusting screw.
With a mounting height of only 52 mm with a wrench size of 27, the 0342/0343 series is currently the most compact ATEX pressure switch in its demanding electrical performance class.
SUCO pressure switches with ATEX / IECEx explosion protection
Manufacturer SUCO Robert Scheuffele GmbH & Co. KG offers a wide selection of pressure switches with explosion protection according to the ATEX standard and the IECEx system.
See for yourself our compact and powerful products SW 27 and SW 30 for Ex-zones gas 1 + 2, dust 21 + 22 and mining industry (M2).
New SUCO pressure switches series 0342 and 0343 with explosion protection (EX) according to ATEX and IECEx system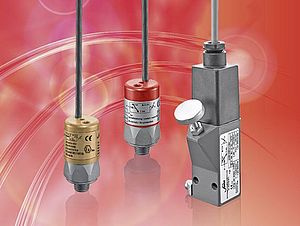 Viliam Moravec
Tel.: +421 37 7777 953
Mobile: +421 903 720 733
Fax: +421 37 7777 968
Email:vmo@bibus.sk