Our Flow Meters and Monitors are Helping Reduce Carbon Footprints

From recycled plastic to wind turbines, our meters and monitors are being used in applications all over the world in helping keep our planet green. Watch the video here to learn more.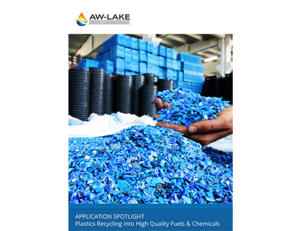 Plastics to Fuels & Chemicals
See how AW-Lake's TRICOR Coriolis meter is helping one company recycle plastic waste into fuels and other industrial chemicals.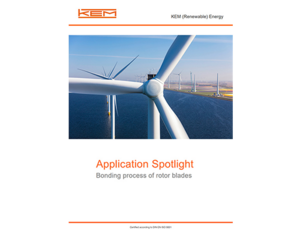 Creating Wind Turbine Blades
See how KEM's Helical Flow Meters (SRZ Series) help in the creation of wind turbine blades.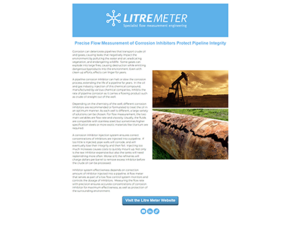 Measuring Corrosion Inhibitor
See why Litre Meter puts such high importance on measuring corrosion inhibitor, especially in the oil an gas extraction industry.
Application spotlight from KEM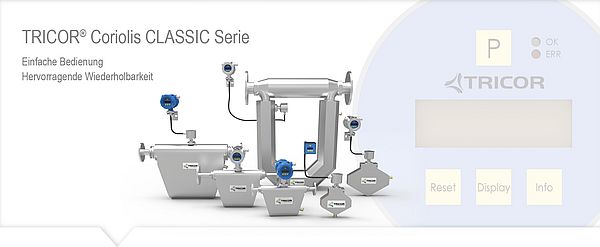 Chemical coating
Technical specifications :
Medium: VAM, Veova, Styrene
Temperature: + 20 ° C to + 40 ° C [+ 68 ° F to + 104 ° F]
Pressure: 0.5 bar (g) [7.25 psi]
Measuring range: 7,000 - 10,000 kg / h
Viscosity: varying
Density at 20 ° C: 0.9 kg / l
Application :
Veova vinyl acetate polymers are widely used in coating applications as a binder in paints. These polymers are recommended for alkali-resistant dispersion paints with excellent scratch resistance. Emulsions have good weather resistance. Recommended for low gloss paint, exterior matt and textured paint.
Typical applications: exterior paint, interior paint, primer, texture paint, interior paint with a high PVC content, acrylic emulsion paint, acrylic sealant
The solution
TCM Coriolis mass flow meter from the TRICOR CLASSIC series
monitors the actual flow. It ensures the best product quality by precisely controlling the actual flow compared to the target flow. Highly accurate density measurement provides additional information for reliable process control. These characteristics are used in
combined with a cost-effective all-in-one solution.
Benefits
Weight-based measurement result, independent of density and viscosity
Measurement accuracy up to 0.1% of measurement. M. (depending on the dynamic range of the measuring range)
Density accuracy 0.1% of measured value
reproducibility better than 0.05%
No moving parts: easy to maintain
No input / output parts are required
Mechanical construction resistant to external interference (eg vibrations)
Balanced price-performance ratio
This measuring device also has a special version of ESTA (electrostatic application) for paints with low VOC content
The TCMH 0450 is the world's first MI-002 / OIML137 certified Coriolis flowmeter for hydrogen dosing applications.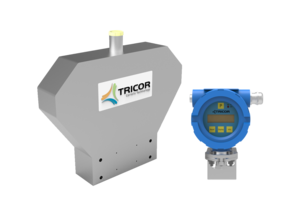 Measurement technology is required to account for the hydrogen delivered. This is a challenge for the whole measurement chain that is regulated by SAE J2601. For fuel cell vehicles (only for vehicles other than HDV (heavy duty vehicles)), all vehicle manufacturers now prefer to supply 700 bar and pre-cool to -40 ° C [-40 ° F]. Under these conditions refueling at a pressure of 700 bar takes less than 3 minutes when filling the tank 3-4 kg. At the same time, accurate refueling invoicing is expected. The requirement for the accuracy of the flow measurement technology used is regulated in EU legislation Directive 2014/32 / EU, Annex IV (MI 002) "Gas meters and volume correctors". Applicable harmonized standards or normative documents: OIML R 137.
With this challenge, we began the development of our Coriolis mass flowmeter together with well-known gas producers.
This dates back to 2014. The scope of the challenge was clear until extensive testing in the real world
The hydrogen is then compressed to 900 bar using a defined pressure ramp as defined in the SAE
J2601, is ready to be delivered to the vehicle for refueling after a specified pressure ramp. At this point, it must be said that in the beginning, flow measurement technology was used in front of the heat exchanger. Thus, the flowmeter was under pressure, but did not have to handle the challenge of cooling to -33 ° C [-27 ° F] in less than 30 seconds. At higher temperatures, the refueling process would take correspondingly longer. Avoiding overheating is a top priority.

In the first phase, a mass flow meter was installed between the container (i.e. after compressor) and in front of the heat exchanger. Different scenarios have clearly shown the challenges when refueling. The difference between the pressure P1 at the beginning and the pressure P2 after the end of refueling affected the measurement result:
P1 ~ P2: The invoiced amount of hydrogen corresponds to the amount actually refueled.
Reason: Amount of hydrogen present in the pressure line before the fuel change by the same amount after refueling.
P1> P2: More hydrogen has been emitted than is actually charged.
Reason: At the end of refueling, a smaller amount of hydrogen is replaced in the pressure line.
P1 <P2: Less hydrogen is emitted than is actually charged.
Reason: More hydrogen is replaced in the pressure line at the end of refueling
In the second phase, we focused on the use of a flow meter after the heat exchanger and on the solution the problems described above. Measured distance between flow meter and the dispenser is shorter, the pressure is constant and therefore the accuracy of refueling is better. However, this has greatly increased the challenge for the flowmeter. Now both high pressure and temperature gradient had to be processed, which was a particular challenge for flowmeter zero point stability. The results were good, but still not entirely satisfactory due to the requirement of the application.
In the third phase, the flowmeter is now installed directly in the upstream stand heat exchanger and at constant pressure. Therefore, there is no longer an undefined volume of gas in the piping system, the flowmeter is not exposed to a temperature drop. By this the best accuracy is achieved during refueling, Our Coriolis mass flowmeter has its 6th birthday and has successfully experienced it in all three phases and evolved with them.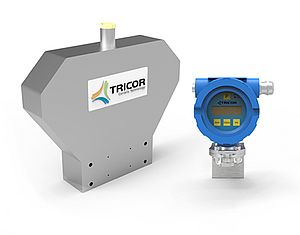 HP Series | TCMH 0450 Coriolis Mass Flow Meter for liquids.
| | | |
| --- | --- | --- |
| Nom. Flow Rates: | | |
| @ 850 kg/m³, Pressure Drop max. 2 bar: | 180 kg/h @ 1 cSt | 6.6 lb/min @ 1 cSt |
| | 150 kg/h @ 10 cSt | 5.5 lb/min @ 10 cSt |
| | 65 kg/h @ 30 cSt | 2.4 lb/min @ 30 cSt |
| Pressure Rating: | | |
| TCMH 0450-HC-SPOS: | 1050 bar | 15,200 psi |
| TCMH 0450-HC-SROS: | 690 bar | 10,000 psi |
| TCMH 0450-HC-SSOS: | 414 bar | 6000 psi |
| Connection: | 3/8" Autoclave (MP) | |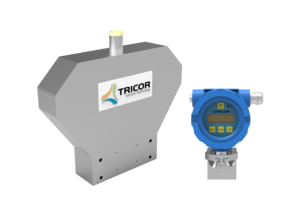 HP Series | TCMH 0450 Coriolis Mass Flow Meter for gases
Nom. Flow Rates:
@ 20°C air, pressure drop 10 bar:
394 kg/h @ 1050 bar
14.5 lb/min @ 15,200 psi
362 kg/h @ 690 bar
13.3 lb/min @ 10,000 psi
316 kg/h @ 414 bar
11.6 lb/min @ 6000 psi
@ 20°C H2, pressure drop 50 bar:
254 kg/h @ 1050 bar
9.30 lb/min @ 15,200 psi
240 kg/h @ 875 bar
8.80 lb/min @ 12,690 psi
222 kg/h @ 690 bar
8.15 lb/min @ 10,000 psi
184 kg/h @ 414 bar
6.75 lb/min @ 6000 psi
Pressure Rating:
TCMH 0450-HC-SPPS (or -SPMS):
1050 bar
15,200 psi
TCMH 0450-HC-SRPS (or -SRMS)
690 bar
10,000 psi
TCMH 0450-HC-SSPS (or -SSMS):
414 bar
6000 psi
P (1.4404/AISI 316L) = NACE compliant,
M (HP160) = not NACE compliant.
Connection:
3/8" Autoclave (MP)
other connections available
KEM introduces a new product group: ECO pulse amplifier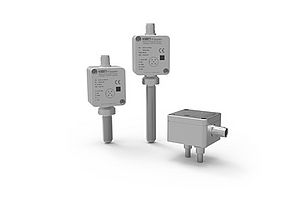 Pulse Amplifiers - ECO
With one sensor, for screwing in for all KEM flow meters.
Our ECO pulse amplifiers can be equipped with all KEM flow meters. The amplifier contains one connection with a temperature range up to + 150 ° C and a double connection for higher resolution or bidirectional flow measurement with a standardized push-pull output stage.
Features:
Compact design for volume meters
Media temperatures up to +150 ° C [+302 ° F]
Frequency doubling
Flow direction detection
Compliance with EMC Directive 2014/30 / EU
Advantages:
Wide range of applications with several sensors
Suitable for all mechanical measuring instruments
user friendly (plug and play)
Short delivery times
Optimized for storage
Technical data :
Supply voltage: +12 to 27 V DC, regulated
Room current: <20 mA
Frequency range: 1 to 5,000 Hz
Ambient temperature: -40 ° C to +60 ° C [-40 ° F to +140 ° F]
Media Temperature: -40 ° C to + 150 ° C [-40 ° F to + 302 ° F], depending on version
Output signal: 1: 1-frequency or directional signal and dual frequency
Protection: IP 65
Calibration of flow meters at the highest level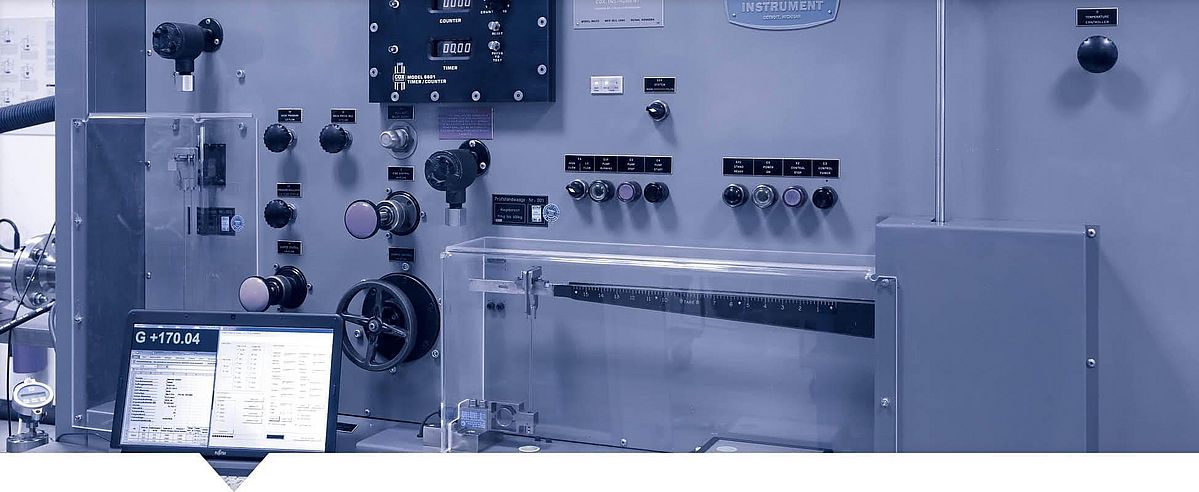 Since 1994, KEM has been performing its own calibration at the highest technical level on its flow meters. The Calibration Laboratory works with a highly accurate weighing system. With an accuracy of 0.05 percent for the weight and 0.1 percent for the volume of liquid fluids, KEM occupies a leading position throughout the world. The German Accreditation Body (DAkkS) has accredited a laboratory with engineers, processes and measuring equipment according to the international standard according to DIN EN ISO / IEC 17025: 2005. Calibration is a professional method for obtaining accurate and usable precision measurement information. Calibration is performed with different hydrocarbons - a unique feature of the KEM calibration stand. This ensures optimal simulation of changing operating conditions in density, direction of flow and viscosity even in temperature changes. Therefore, if viscosity variations occur within a customer-specific application, the predominant viscosity for the use of the flowmeter may be deliberately taken into account.
Even national testing laboratories use calibrated KEM flow meters to make a world-wide comparison of the accuracy of their equipment abroad
In addition to the calibration of its own products, KEM also offers calibration services for various flow meters in Bad Kötzting. Most flowmeters from customers of this service are intended for use in the automotive, pharmaceutical, food, aerospace, biotechnology or general measurement industries. The individual detailed calibration record not only documents the accuracy of the flow meter, but also guarantees traceability to the customer according to national standards.
The advantage for the customer is that all the requirements of the relevant international quality standards are met.
DAkkS-Accreditation
Viscosities up to 100 mm² / s
Mass and volume flow rates from 0.016 to 2.000 l / min
Density from 650 to 1,000 kg / m3
Messgenauigkeit 0,05 bis 0,1% vom Messwert
KEM Calibration Service
DAkkS-Zertifikat für Kalibrierung
Zertifizierung nach verschiedenen Standards
Calibration for different grades of viscosity up to 3,000 mm² / s
Volume flow rates from 0.002 to 20.000 l / min
Special Calibration on Demand
Benefits
Highest accuracy of calibration
Traceability according to national standards
Internationally Recognized Results and Documentation (Calibration Certificate)
Practical calibration (dynamic weighing method)
Fast delivery times for calibration

Mass flow meters (KCM/TCM)
Mass flow meters for all types of liquids.
Measuring ranges from 4.5 kg/h to 60,000 kg/h and pressures up to 350 bar.
Coriolis mass flowmeter electronics KCE 5000
Coriolis mass flowmeter electronics KCE 8000
TRICOR mass flowmeter
Volumetric flow eg for PU components, paints flow measurement, metering equipment, measuring fuel consumption, suitable for hydraulic oil.
Measuring range from 0.005 to 1.000 l/min.
Typical viscosity range 5 - 25,000 mm²/s
Gear Flow Meters standard (ZHM-ST)
Gear Flow Cartridge (ZHM-CT)
Ball bearings Gear Flowmeters (ZHM-KL)
Gear flow meters aluminum version (Zha)
Dosing device (DCD)
Gear flowmeters for high pressure applications (ZHM-HP)
Gear flow meters for testing equipment, oil, chemical injection (ZHM 01/3)
Measurement of flow of water, oils, fuels, chemicals, and cryogenic liquids or liquefied gases.
Measuring range from 0.03 to 48,000 l/min.
Typical viscosity range 0.5 - 100 mm²/s
Turbine flowmeters (HM) - General overview / measuring principle
Turbine flowmeters flange connection (HM-F)
Turbine Flowmeters with thread (HM-R)
Turbine flowmeters Ermeto connection (HM-E)
Turbine Flow Meters for Pharmaceutical Applications (HM-FT)
Turbine flowmeters for solvents (HM-TCR)
Turbine flowmeters for high pressure applications (HM-HP)
Turbine flow meters for temperature control circuits (HM-P)
Turbine flow meters in aluminum (HM-U)
Flow measurement PU components, adhesives and sealants, grease, oil, petrochemical products, etc.
Measuring range from 0.01 to 400 l / min.
Typical viscosity range 1 - 1,000,000 mm²/s
Spindle flow standard (SRZ)
Spindle with double-flow sensor (SRZ-Compact)
Screw flowmeters with ball bearing (SRZ-KL)
Flowmeter for Additives, pharmaceutical liquids, aromatic liquids, liquefied gases, demineralized water, liquid food, two and three-component applications ...
Measuring range: 0.005 to 0.25 l/min.
A typical viscosity range of 0.5 - 2 mm²/s
Measurement of turbidity (KPS)

Sensors for measuring turbidity are used for optimization of industrial processes in the food industry, chemistry, pharmacy.
Measurement of turbidity (KPS)
Plunger operated switches
switching voltage 48 V
switching current max. 0.5 A
switching power 10 W/VA
protection class IP 67
temperature range -30…+120°C
Kristián Gyenes
Tel.: +421 37 7777 920
Mobile: +421 903 717 015
Fax: +421 37 7777 929
Email:gk@bibus.sk