Moog servomotors are electronically commutated synchronous AC motors with permanent magnetic field excitation, which are specially designed for highly dynamic industrial applications in actuators, where positioning times are often 30 ms or less.
Compact dynamic brushless servomotor Moog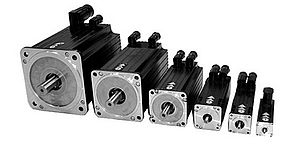 The compact Moog dynamic brushless servomotor (also called Fastact G) offers one of the widest power ranges in the industry with standard models available at torque values ​​from 0.15 to 77 Nm (1.3 to 681 lb-in). The modular design is supported by a variety of Moog application engineers who are able to deliver fully customized solutions.
Maximum dynamic brushless servo motor Moog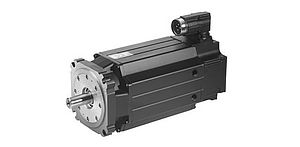 The innovative Moog Maximum Dynamic Brushless Servo Motor (also called Fastact J) addresses the evolving needs for dynamics and higher performance in a variety of highly dynamic industrial applications.
Brushless servomotor Moog Fastact H

The brushless servomotors of the Moog Fastact H series are motors with permanent magnets that excel in their extremely high level of power and high acceleration speed. The Fastact H engine is available in a wide range of sizes, with a nominal torque from 0.4 Nm to 831 Nm and a peak torque from 1.8 Nm to 1712 Nm. They provide high continuous and peak performance and excellent dynamic response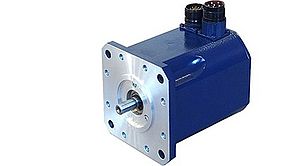 The Moog AF Servo Motor (12 poles) is a compact motor with high power density. It is designed for dynamic servo applications where small dimensions (especially shorter length) and high torque are needed in the wide speed range and with a variable load.
AME and AFE Built-in Servo Motors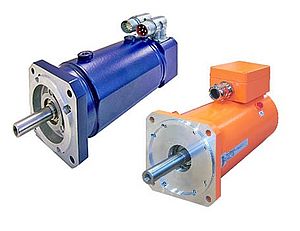 Moog AMW (6-pole) and AFW (12-pole) water-cooled servomotors are designed for dynamic servo applications. The torque and power output of these servomotors are almost double that of the naturally cooled versions.
Moog AML fan cooled motors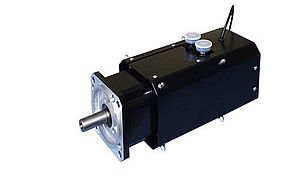 The Moog AML fan-cooled servomotor (6 poles) is designed for highly dynamic servo applications. Separate ventilation allows for much higher permanent torque and power compared to naturally cooled versions.
Moog Animatics introduces the state-of-the-art SmartMotor™ Class 6 D-Style
Moog Animatics is pleased to announce the launch of its new Class 6 D-Style SmartMotor™ range of products. This new SmartMotor expands the application range of the already well-known, versatile, programmable servo drive, which consists of a motor, a multi-turn absolute value encoder, an amplifier and a drive controller, as well as important communication interfaces such as USB, two Industrial Ethernet interfaces (can be used as EtherCAT®, PROFINET® or Ethernet IP interface) and standardized RS-232/RS-485 and CAN connections.
The new Class 6D SmartMotors are characterized by their compact design, lower total cost and simple design, making them unrivaled on the market. The advantages of this new product family represent a decisive difference in the development of new applications and facilitate the retrofitting of existing systems. This reduces machine development costs and build times for users and developers.
"As the industry's leading supplier of fully integrated servo motors, we are constantly working to improve the performance of our SmartMotor," said Ray Walsh, CEO of Moog Animatics. "With the introduction of the Class 6D series, we have managed to increase the power range to 1 kW and, compared to the previous series, we offer a significantly higher torque with the same compact design. This increased power density, combined with the Industrial Ethernet interface and multi-turn absolute encoder, clearly differentiates the new SmartMotors from competing products.
The larger performance spectrum of the class 6D motor together with the extended range of operating temperatures (-20°C to +100°C) enables its use in a significantly wider range of applications, for example in driverless transport systems, in agricultural automation and in a wider range of industrial automation applications. This meets the ever-increasing demands of machine manufacturers and designers who need a versatile, precise and fully integrated drive system.
With a battery-free absolute encoder, separate inputs/outputs with 24V power supply (for separate power supply of the amplification stage and logic), possible holding brake and easy connection to diagnostic devices via USB, the Class 6D SmartMotor achieves a significant improvement. in system efficiency, as sources of error are minimized, troubleshooting is simplified, and downtime during maintenance or power outages is reduced.
"When developers and designers are looking for a compact, powerful and extremely reliable drive solution and cost-effectiveness and flexible structure, the 6D SmartMotor class is the best choice they can make," summarizes Walsh.
More information can be found here at www.moog.de
About Moog Animatics
Moog Animatics, a brand of Moog Inc. since 2011, is a global leader in integrated automation solutions. With more than 30 years of experience in drive technology, the American company has had branches in Germany and Japan for many years and an extensive sales network around the world. For more information about Moog Animatics, visit www.animatics.com.
About Moog
Moog Inc. is a global designer, manufacturer and integrator of precision control components and systems. Moog Industrial Group designs and manufactures highly reliable product solutions and services using Motion Control and Power/Data technologies, combining best-in-class technology with expert consulting support across a range of high-value applications in power, industrial machinery, shipbuilding, test. and simulation sectors to name a few. In fiscal year 2021, the Moog industrial group achieved sales of $892 million with a total of 40 locations worldwide. It is part of Moog Inc. (NYSE: MOG.A and MOG.B) with total revenue of $2.85 billion.
More information about Moog at www.moog.de.
The legend
Figure 1: Moog Animatics SmartMotor™ Class 6 D-Style without holding brake, ©Moog Animatics
Figure 2: Moog Animatics SmartMotor™ Class 6 D-Style with brake, ©Moog Animatics
Servomotor integrated in the drive (DI2020)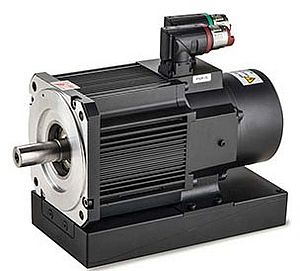 New integrated actuator with integrated power electronics for decentralized machine architectures and IP65 / 67 requirements
Decentralized solution allows to reduce the number of connections and possible failures
Sensitive cost savings due to reduced cabling (no feedback)
Decentralized architecture saves up to 90% of cabinet space
High resolution and high sampling rate of its control loops provide high accuracy and fast motion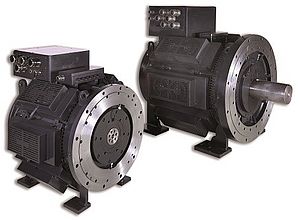 New primary motion system including high power actuators, actuators, controllers, power management system, power supplies and software up to 1 MW
High performance and high dynamics for high machine productivity
Scalable system architecture, customizable hardware, and collaborative engineering
Qualified movement system with a supply chain able to meet your delivery times and availability expectations
Moog dynamic brushless servomotor with explosion protection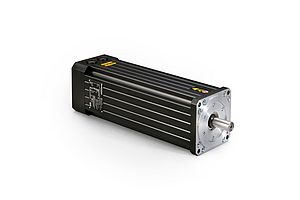 The Moog Explosion Proof dynamic brushless servomotor (also called G49X) is designed and manufactured in accordance with strict CE (VDE) standards, using robust components with proven reliability in harsh thermal and impact conditions.
Kristián Gyenes
Tel.: +421 37 7777 920
Mobile: +421 903 717 015
Fax: +421 37 7777 929
Email:gk@bibus.sk