Manipulator BRM2 from the company Autorotor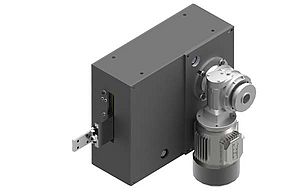 Characteristics:
Manipulators allow the handling of components or parts between predefined points. Also known as "pick and place", a wide range of precision and precise positioning operations are available without the absence of vibration and at very high speeds. Manipulators are offered as mechanical devices with cam feed or as electronic devices using linear and / or angular movement.
High repeatability, higher productivity compactness, minimal power consumption and low maintenance are important features of Autorotor manipulators, which together with the ability to synchronize with other mechanical devices make it easier to use the system at low cost.
Kristián Gyenes
Tel.: +421 37 7777 920
Mobile: +421 903 717 015
Fax: +421 37 7777 929
Email:gk@bibus.sk