Basic machines from Autorotor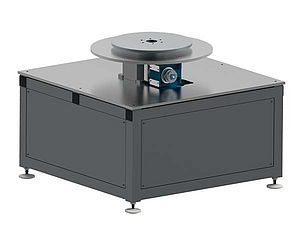 Autorotor has developed 5 new sizes of basic machines. They are designed to meet the different needs of automatic machine manufacturers, with different sizes and motors.
The BM1-BM2-BM3 models use a drive based on our rotary indexing tables. The BMR1-BMR2 models also use two new rotary indexing tables AR350 and AR510 with the possibility of using the typical spaces and approaches of these applications.
All machines are complete and have:
Electrically welded storage space with anti-slip feet
steel base plate
phone unit with gearbox and motor
turntable
Sturdy pad to mount any device