XMD is a new, compact, electro-hydraulic control unit from Sun Hydraulics, which is adjustable via Bluetooth. Designed and manufactured to withstand the extreme operating conditions of mobile and industrial applications. XMD has a CE and E-Mark certificate - meets international standards and requirements for mobile machinery and industrial equipment.
XMD is used to control road and machine machinery and equipment used in agriculture, forestry, construction, maritime transport, material handling, etc.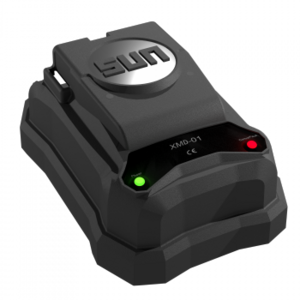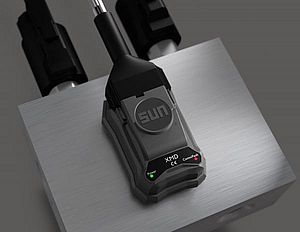 XMD Versions:
XMD-01 with one universal input and output.
XMD-02 with two universal inputs and two outputs.
The XMD control unit offers a 0 to 3000 mA output current with PWM modulation and a resolution of ± 1mA, which allows precise control of hydrogenerators, valves, hydromotors or cylinders.
In addition to its sleek and compact design, XMD offers a number of advanced features:
Simplified configuration and setup with XMD Mobile Phone app - mobile phone application for setting and monitoring of the control unit
Can be communicated with the SAE J1939 protocol
Preprogrammed output signal progresses for standard applications
comprehensive diagnostic mode
the ability to easily set the output signal value depending on the control signal value
XMD is designed for CAN communication. Using the free mobile app XMD, available in both Android and Apple. Then, the control unit serves as a remote I / O module for easy and secure SAE J1939 reception and transmission.
XMD compatibility
The electrical connection to the system is through a standard 12-pin Deutsch connector. The open XMD architecture allows many compatible connections and coil types including:
DIN 43650
Amp Junior Timer
Free wires
Metri-Pack
Sun's new FLeX coils
The XMD is compatible with standard 35 mm DIN rails and can also be installed on any flat surface such as a hydraulic block using an installation bracket.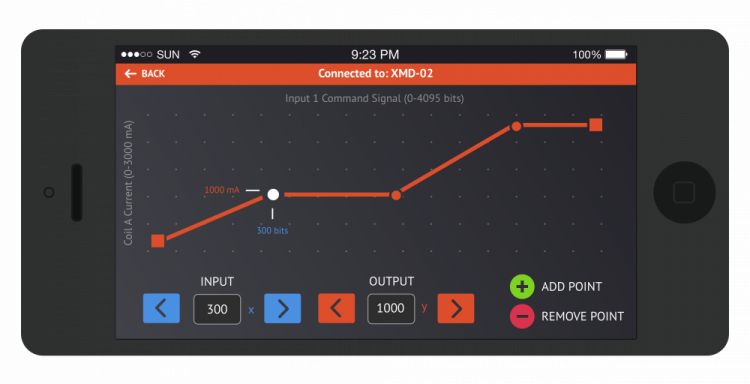 CANpoint - new configuration software for XMD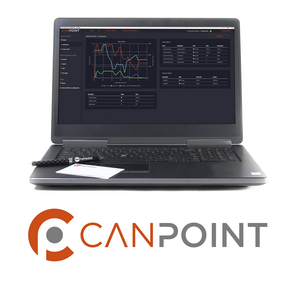 With the new CANpoint configuration software, all control unit options for Sun Hydraulics XMD mobile applications are at your fingertips. This software is available for free download from the Sun Hydraulics website. This small, powerful control unit can now be configured quickly and easily via the CAN bus and via a computer with CANpoint software and a CAN-to-USB connection cable. The launch of this new software allows XMD-02 users to use system control in an open control loop, closed control loop (PID) or use a pre-programmed solution - hydraulic control of the fan drive.
CANpoint is a free configuration program for XMD controllers that simplifies setup with a clear and simple software interface. This software enables profiling of output control signals with a point-and-click system with excellent resolution and predictable behavior. No programming is required.
In addition, CANpoint provides important functions for setting up the application:
on-line courses of measured quantities
online display of data transfer to CAN
various types of control inputs (voltage, current, PWM, frequency, resistance, digital)
calibration of control inputs
multipoint calibration
Simplified output settings
password security of the system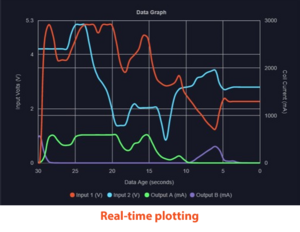 XMD controller with CANpoint software - this solution provides users with a way to provide flexible closed-loop control for smaller applications and systems.
In the information panel, you can view inputs and outputs in real time and save the results for further analysis of the measured data. At a glance, you see everything you need to optimize your results:
waveforms of quantities in real time
data recording for subsequent analysis
Real-time display of inputs and outputs
diagnostic indicators with descriptions
CANpoint provides a simplified output menu for setting the output signal profile and the required time frames. Advanced capabilities provide advanced control for advanced users, including PID output current control settings and a robust fault detection system that includes user-defined error conditions.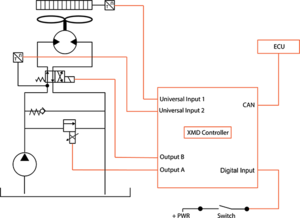 Hydraulic control of the fan drive
CANpoint can control one-way or two-way hydraulic fan drives with up to five configurable inputs, without being limited to temperature. Available inputs include two universal inputs and three CAN values.
Application functions - hydraulic control of the fan drive
start delay
minimum engine speed
reversing switches
automatic reversal
minimum fan impeller speed
minimum pressure protection
Peter Lauko
Tel.: +421 37 7777 955
Mobile: +421 903 282 644
Fax: +421 37 7777 967
Email:lp@bibus.sk
Jaroslav Tvrdoň
Tel.: +421 37 7777 954
Mobile: +421 914 336 525
Fax: +421 37 7777 967
Email: tvr@bibus.sk
Vladimír Begáň
Tel.: +421 37 7777 954
Mobile: +421 914 336 527
Fax: +421 37 7777 967
Email:vbe@bibus.sk