Gast vane air motors/gearmotors
Known industry wide for their rugged construction and reliability, Gast Air Motors and air powered gear motors are available in both lubricated and oil-less models. These air motors and gear motors are used in many industrial applications, from mixing equipment to running pump drives.
Variable speed capabilities allow flexibility and versatility in any number of applications
Cool-running operation means air motors can be used in ambient temperatures of up to 250° F (120° C)
Non-electrical operation reduces the possibility of explosion from igniting flammable gases. ATEX (II 2 GDc T4) compliance as standard on catalogue listed Air Motors
Self-sealing vanes take up their own wear, ensuring consistent output for thousands of hours of use
Instantly reversible
Compact and portable
Operate in all positions
Will not burn out
Mounting flexibility
Low-shock starts
New GVT MVP Series Air Motors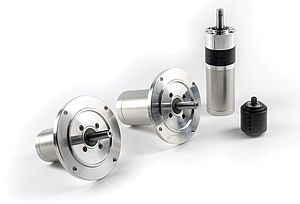 The MVP series air bladed engines are lightweight and powerful compared to their size. Available in material version AL or SS 316. Almost all MVP models meet ATEX requirements 2014-34- EU Directive in standards: EN80079-36, EN 80079-37, IEC 60079-0.
MVP02
Max. power - 0,75kW
Max. speed - 3500 rpm
Max. torque - 2.8 Nm
MVP03
Max. power - 1,19kW
Max. speed - 3500 rpm
Max. torque - 4.0 Nm
MVP05
Max. power - 2,24kW
Max. speed - 3500 rpm
Max. torque - 7.8 Nm
MVP06
Max. power - 2,98kW
Max. speed - 3500 rpm
Max. torque - 10.7 Nm
MVP02 with high torque and reduced
Max. power - 0,75kW
Max. speed - 150 rpm
Max. Torque - 42.4 Nm
Slavomír Brath
Tel: +421 37 7777 950
Mobile: +421 903 282 393
Fax: +421 37 7777 969
Email:sbr@bibus.sk