Barksdale Pressure Transmitter CNG

Refueling the transport fleet with natural gas is not merely an environmentally friendly business move; Natural gas is a safe, efficient and cheap alternative fuel source. The transition from diesel to clean fuels has created an increasing demand for fuel system components that can meet the stringent requirements of NGV3.1 standards.
Compact and robust design - The ideal solution for CNG
At Barksdale, we work closely with our customers to develop solutions that offer a competitive edge on the market. The 650 Series CNG Pressure Transmitter has been designed specifically to accurately monitor and control CNG fuels to keep your system operating at maximum efficiency. Barksdale pressure transducers are ideal for long-term use even in harsh environments with extreme temperature, humidity and vibration. It is the preferred choice for CNG high pressure transducers that are certified to industry standards and approved by organizations. Designed for compact and mobile applications, the CNG series of high pressure transducers are easy to install in limited spacing systems. From monitoring the external air tank power supply to the braking system, our high-performance high pressure CNG transmitter is used for pressure applications where reliability and quality are critical to keeping your fleets on the road. Our dedicated team of engineers share one purpose: to create and design innovative application-specific solutions to meet your exact requirements.
KEY FEATURES:
Form: Conforms to ANSI / CSA NGV 4.2-2014
Working pressure up to 5,000 psi
Wide operating temperature -40 ° C to + 85 ° C
One-piece stainless steel design 316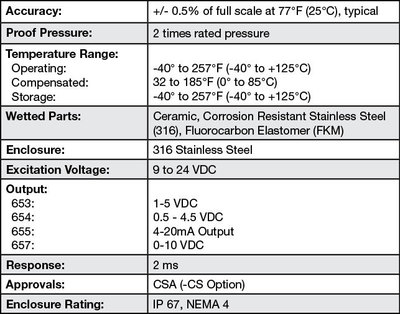 Kristián Gyenes
Tel.: +421 37 7777 920
Mobile: +421 903 717 015
Fax: +421 37 7777 929
Email:gk@bibus.sk