Features: NSA
Absolute encoder without battery installed
Feature 2 Stroke 3,000 mm, maximum speed 2,500 mm / s
An actuator that moves the slider linearly by rotating the ball nut with the motor.
Because the ball screw does not rotate, it will be without a critical rotation speed, allowing high-speed movement with long strokes leading to a shorter cycle time.

A new type with a 750 W motor is now available for high portability.

The sliding type is equipped with two motors on one axis and can work independently.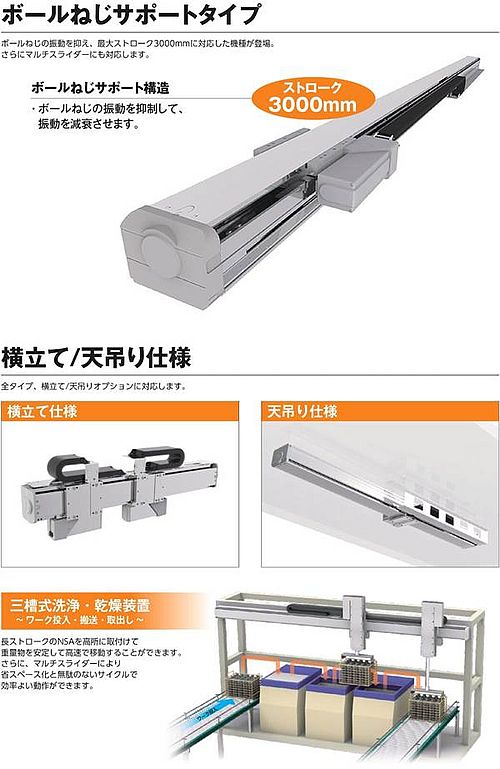 Products line-up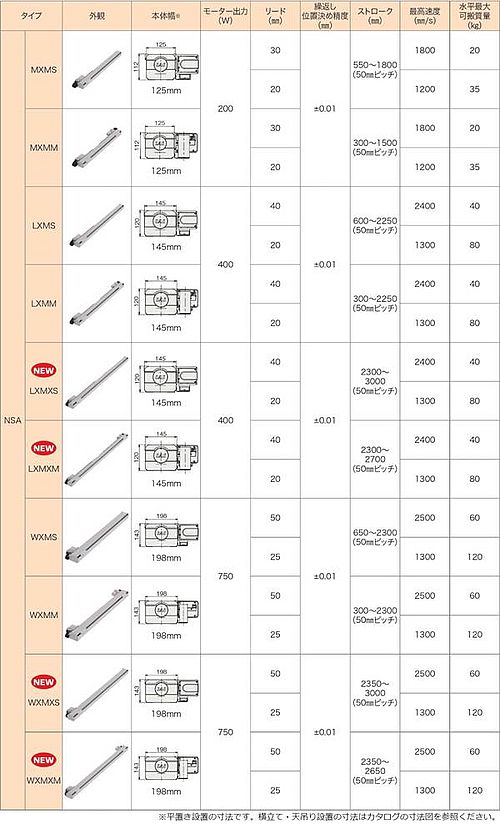 Kristián Gyenes
Tel.: +421 37 7777 920
Mobile: +421 903 717 015
Fax: +421 37 7777 929
Email:gk@bibus.sk