Tactile feedback module from elobau - with all the senses in the matter
Control mobile implements safely, intuitively and efficiently - the joystickuelobau vibrating module opens up new possibilities.
Strong engine noise, flashing warning lights, various displays and hectic and dusty working environments. Such conditions require and burden both auditory and visual sensory channels. For mobile work machine operators, it is usually part of everyday life. You are exposed to many sounds and visual impressions, all of which need to be filtered and processed. It is increasingly difficult to focus on the work itself and safe handling of the machine. With the elobau vibrating module for the RobustJoystick J4F, new paths can be discovered here. It addresses the tactile senses of machine operators and thus offers another level of perception for safer and more accurate control of mobile working machines.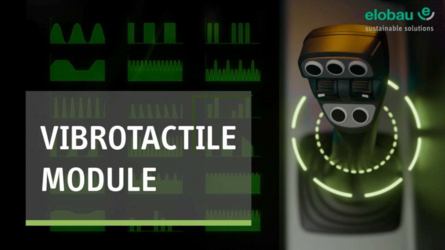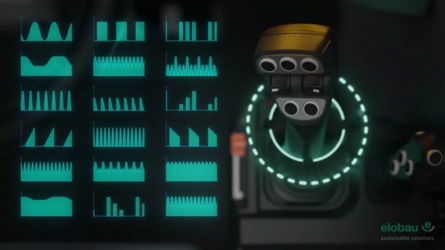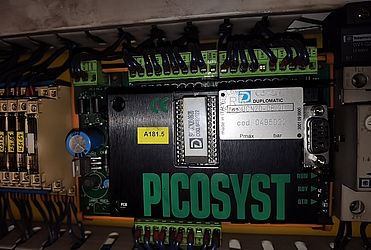 New option for joystick J2 from Elobau
Stop with locking, without locking, 6 buttons or 4 buttons and wheel - Equip the multifunction handle 321G according to your requirements
- up to 3 buttons, installation from below
The compact joystick J2 is used in front loader tractors or industrial fork trucks. Buttons that can be integrated in the handle allow additional additional functions to be operated.
Space-saving design
High reliability and long service life thanks to contactless Hall-effect technology and reed technology
An analog output signal (current / voltage, also redundant) or a switching output is possible
CAN bus connection available (CANopen / SAE J1939)
Electronics protection class IP67, ideal for harsh environmental conditions
Deflection ± 20 °
Available with various types of controls, such as without locking / locking or center position locking
Kristián Gyenes
Tel.: +421 37 7777 920
Mobile: +421 903 717 015
Fax: +421 37 7777 929
Email:gk@bibus.sk