Replacement parts and repairs of DEUBLIN rotary feeders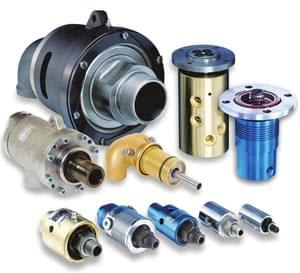 The Deublin rotary supply manufacturer offers solutions in its production program for feeding / discharging different media from stationary parts to rotating parts (types of media: water, air, steam, oil, coolant ...).

For most types of supply (depending on the design), spare sets are available:
Standard ND kit: contains sealing rings.
Extended ND set: includes rotor, bearings, gaskets, sealing rings, spring (all inner parts).

Replacement of worn parts can be accomplished in a short time with the simple preparations according to the instructions (depending on the particular type).

For models for which no spare parts are available, Deublin offers a repair right in the factory.

With regard to spare parts for your particular type of Deublin rotary feed, please contact our company ...
Peter Lauko
Tel.: +421 37 7777 955
Mobile: +421 903 282 644
Fax: +421 37 7777 967
Email:lp@bibus.sk