2u Industry - Level measurement using ultrasound from elobau gmbh.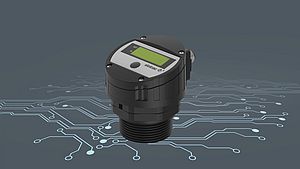 Reliable measurement independent of transparency, gloss, surface texture and material color
Parameterization using the Teach-In button
Display to show the current fill level
Reach up to 1 m
Available mounting threads: G 1.5 ″, G 2 ″ 1.5 ″ NPT or 2 ″ NPT
Temperature range -20 ° C ... + 70 ° C
Current or voltage output
Up to 4 freely programmable switching points (high-side / low-side)
Swivel head
The 2U Industry ultrasonic sensor is ideal for reliable and accurate measurements in demanding industrial environments. This series offers a suitable solution for almost any type of application. Various analog output signals are available, which are complemented by up to four switching outputs. Quick and easy parameterization is performed using an easy-to-read display and a learn button. The swivel head offers additional flexibility when mounting in difficult installation situations.
Kristián Gyenes
Tel.: +421 37 7777 920
Mobile: +421 903 717 015
Fax: +421 37 7777 929
Email:gk@bibus.sk