Overview of MOOG brushless motors

Moog offers a comprehensive selection of high-performance brushless motors and servomotors used in a wide range of applications, including medical, office automation, packaging, industrial, aerospace and defense equipment.
Commercial / Industrial / Medical / Commercial-Off-The-Shelf (COTS)
Carbonless DC motors inside the rotor
High-performance DC with direct drive
Linear motors
Aviation and defense
High-performance DC motors with direct drive
Motors with limited rotation
Toroidal wound brushless DC motors
brushless DC motor for the main battle tank tank (engine 2 in 1)
Integrated motors
Moog has expanded its motion solutions by adding a range of highly programmable integrated motors.

Moog Animatics provides state-of-the-art technology that integrates motor, encoder, amplifier, controller, RS232 / RS485 communication and inputs and outputs. SmartMotor is now equipped with optional Combitronic technology.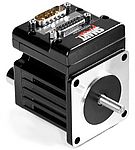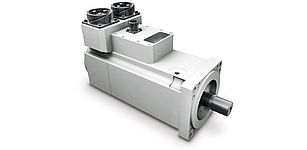 Kristián Gyenes
Tel.: +421 37 7777 920
Mobile: +421 903 717 015
Fax: +421 37 7777 929
Email:gk@bibus.sk