Due to the continuous expansion of the expansion rails, the knife shafts of the 405 L model series are suitable for use with the widest as well as with the narrowest disc knives or knife bushes for longitudinal cutting of material. The blade shaft transmits very high torque with extremely high positioning accuracy. This economical and flexible shaft has an expansion system that is easily accessible from the outside and is available in almost all sizes. The carrier body is made of hard chrome-plated steel with a ground surface that meets the highest requirements for quality and rotation without throwing. Shaft journals are made of steel and can be manufactured according to customer specifications.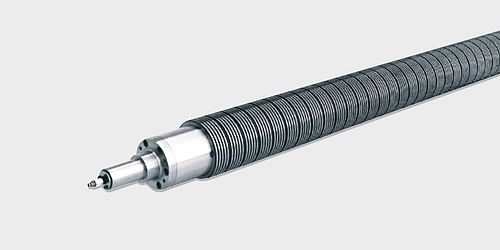 Central clamping with precise guidance
Highest true operating accuracy
Hard chrome plating and surface grinding
Quick and accurate locking of knife cases
Easy maintenance
Suitable for manual or automatic operation
Almost any shaft diameter can be supplied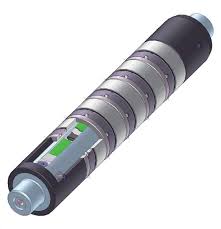 The Vorwald friction shafts of the 404 model series are recommended for winding processes with longitudinal strip cutting, narrow and overload sensitive products. Friction shafts allow the exact fulfillment of the specified traction force.
Short setting times when changing the sleeve
Easy maintenance
Friction (friction) rings available in various designs
A number of different winding widths can be wound on the same shaft
Shaft body is chrome-plated and ground
Does not generate dust due to friction
Suitable for a very wide range of material widths
The selection of cavities can be automated
Ján Plavák
Tel.: +421 37 7777 923
Mobile: +421 903 575 748
Fax: +421 37 7777 928
Email:jpl@bibus.sk