Martin is your reliable partner in supplying balancing components; The product line is unique in its diversity (over 4000 standard products).
Leveling feet, stainless steel feet, especially over the past 30 years, have become an integral part of the package needed to assemble almost any machine. Among the most common applications we can certainly mention machinery, any type of machine is installed on wheels or leveling feet. The use is diverse, such as lathes, CNC machines, machining centers, water / laser / plasma cutting, wood, textile, glass, ceramics, paper, tobacco, packaging, meat, dairy, bakery, bottling, not to mention on the chemical, pharmaceutical and cosmetic industries with demanding hygiene standards.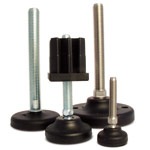 Plastic adjustable articulated feet are leveling components with a glass fiber reinforced polyamide base that helps to distribute the load to the ground.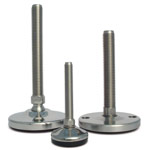 These stainless steel leveling feet are designed especially for all industries where hygiene regulations must be followed.

Hygienic, sanitary and 3A feet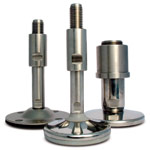 Machine feet and adjustable feet due to the strictest hygiene regulations: a very specific product for the demanding environment of hygiene, food and dairy industry. Other applications can be found in the chemical, pharmaceutical and cosmetics industries.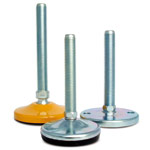 Adjustable feet offer steel components with different coatings: from lacquered to galvanized steel or polished to phosphated steel.
Stainless steel accessories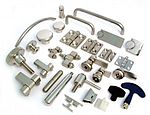 These are standard elements for the production of machines for the food industry, such as handles, hinges, handles and locks that are only available in stainless steel. They complement Martin's food industry offer, but not only that.
Ján Plavák
Tel.: +421 37 7777 923
Mobile: +421 903 575 748
Fax: +421 37 7777 928
Email:jpl@bibus.sk