NEW Electrak® MD intelligent electric linear actuators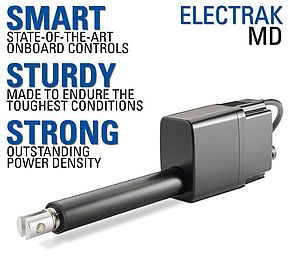 Great performance in a compact package for your toughest applications
The new Electrak MD intelligent electric linear actuators are designed as a smaller sibling of the popular Electrak HD actuator, and their high power compared to their compact size works reliably even in the harshest environments without the need for service or maintenance.
PLC controllability. The controls open the door to a wide range of options, including CAN bus options and low-level switching with or without position feedback.
Bar-Setting Reliability. 25% longer service life (fully loaded 1 kN, model 300 mm) than competing models.
Enviable force. 10% higher performance (for the 1 kN model) than the competition.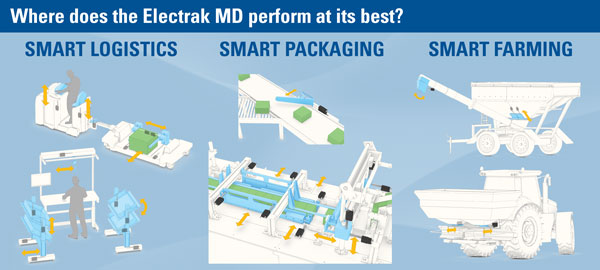 Ján Plavák
Tel.: +421 37 7777 923
Mobile: +421 903 575 748
Fax: +421 37 7777 928
Email:jpl@bibus.sk