Handling equipment for logistics centers
It is not always possible and good to have fully automated handling sorting systems, manual handling is still important.

Manual handling has so far been the only alternative in loading and unloading containers or trailers, sorting packages between pallets, cages and conveyors. Risks associated with manual handling can cause serious spinal injuries. The result is high morbidity, low productivity and dissatisfied workers.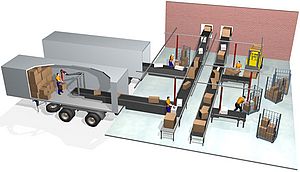 Vaculex has developed and implemented lifting technology to solve manual handling problems in distribution centers. The result is ergonomic vacuum lifting solutions that potentially increase productivity while minimizing the risk of serious spinal injury.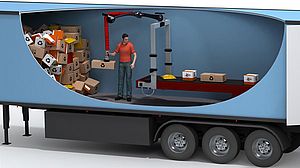 Ján Plavák
Tel.: +421 37 7777 923
Mobile: +421 903 575 748
Fax: +421 37 7777 928
Email:jpl@bibus.sk