Planetary gear for cane processing.
The complete series of planetary gearboxes TGM G3 is designed with state-of-the-art technology for driving diffusers and mills in central or individual applications.
They are available up to 7,000 kNm and the number of degrees is set according to the desired ratio to ensure proper operation.
With staged grease, electronic monitoring and special bearings, the TGM G3 Full planetary wheels are built to withstand 10 maintenance-free crop cycles, ensuring the safety and availability of industrial equipment.
The G3 Full has proven to be a safe equipment with a high level of operational control and higher efficiency than other types of drives. The G3 Full is unique in its kind.
Designed to international standards, TGM gearboxes utilize the most advanced computing programs available today. This ensures full control over parameters, lubrication, heat dissipation, cooling, rotation control, clutch selection and more.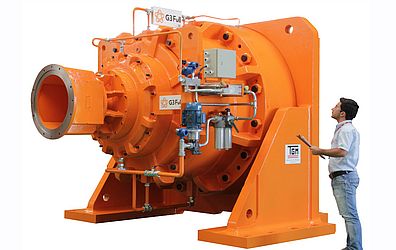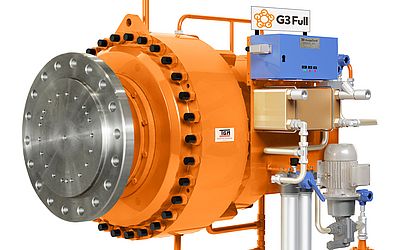 Patrik Kemlage
Tel.: +421 37 7777 957
Mobile: +421 914 336 528
Fax: +421 37 7777 968
Email:kem@bibus.sk