Heavy industrial ACE shock absorbers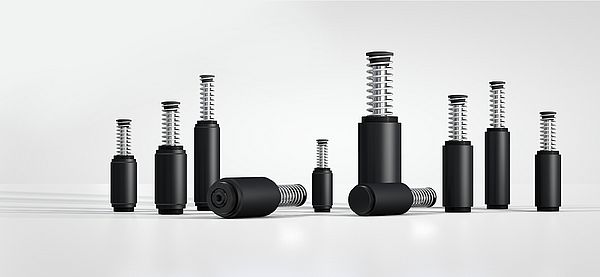 ACE's heavy industrial dampers complete the company's offer in the field of damping technology. In this category, ACE designers have a choice between self-compensating and adjustable machine elements.
CA2 to CA4
Self-compensating, Energy absorption 3,600 Nm / stroke up to 126,500 Nm / stroke, Stroke 50 mm to 406 mm
A1½ to A3
Adjustable, Energy absorption 2,350 Nm / stroke up to 44,000 Nm / stroke, Stroke 50 mm to 305 mm
In order for the adjustable ACE shock absorber to work properly, we pay attention to a simple video on how to set it up. Here's how to set the ACE shock absorber correctly.
What data do you need to size a shock absorber?
Slavomír Brath
Tel: +421 37 7777 950
Mobile: +421 903 282 393
Fax: +421 37 7777 969
Email:sbr@bibus.sk