HOSCH roller systems type R / RG / RC / RRC
There are many reasons for belt alignment in belt conveyor systems.
This problem often leads to complete shutdown of the equipment or damage to the conveyor belt and other components. HOSCH offers a wide range of roller leveling systems for all belt widths and belt speeds up to 6 m / s, for the return belt as well as for the trough bearing side of the conveyor belt.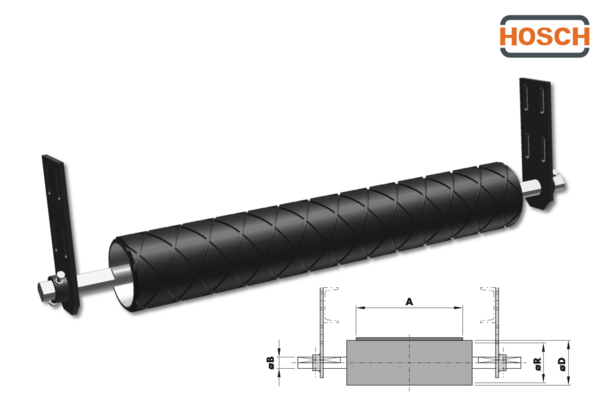 Data type
R1 / RG1
RR1 / RRG1
Belt width (mm)
400 - 1 000 (R1)
1 000 - 1 600 (RG1)
400 - 1 000 (RR1)
1 000 - 1 600 (RRG1)
Belt speed (m / s)
max. 3.5
max. 3.5
Reversible operation
√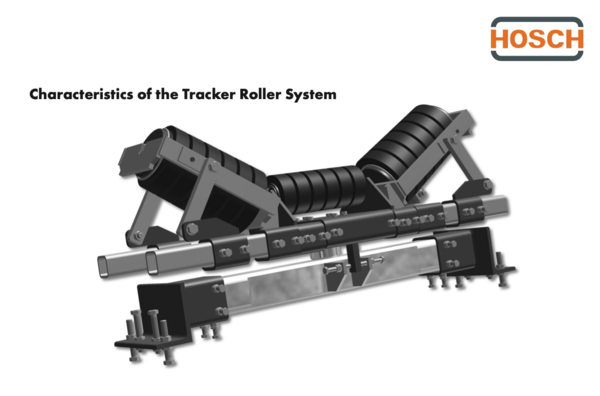 | | | | |
| --- | --- | --- | --- |
| Data type | RG2 | RC2 / RC3 | RRC2 / RRC3 |
| Belt width (mm) | 1 200 - 2 400 | 1 200 - 1 600 (RC2) 1 800 - 2 400 (RC3) | 1 200 - 1 600 (RRC2) 1 800 - 2 400 (RRC3) |
| Belt speed (m / s) | max. 6.0 | max. 6.0 | max. 6.0 |
| Reversible operation | | | √ |
Data type
RRC2-v / RRC3-v
Belt width (mm)
800 - 1 400 (RRC2-v)
1 000 - 1 600 (RRC3-v)
Belt speed (m / s)
max. 6.0
Reversible operation
√
Ján Plavák
Tel.: +421 37 7777 923
Mobile: +421 903 575 748
Fax: +421 37 7777 928
Email:jpl@bibus.sk