Thomson heavy-duty ball screws.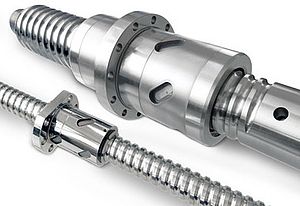 The ideal solution for large production machines for operations such as injection molding, stamping, metal and plastic production.
They move heavy loads precisely and safely in horizontal and vertical axes, while ensuring a long and reliable service life with minimal maintenance. The standard portfolio contains sizes of 40 to 160 mm in diameter with a maximum dynamic load of up to 1440kN. The production plant in Wolfschlugen (Germany) responds flexibly to customer requirements and adapts these ball screws according to the application to the various machines.
Higher load and longer assembly life is a direct function of savings. Thomson has developed a heavy-duty ball screw by implementing a unique design that provides a longer life compared to traditional ball screws. The use of a high load ball screw in a low load application extends the life of the product up to eight times. Longer service life makes these THOMSON ball screws an attractive choice for designers who want to replace existing standard ball and trapezoidal screws or entire hydraulic systems in their applications with cost-effective and technically efficient innovative solutions.
Features and benefits of THOMSON high load ball screws: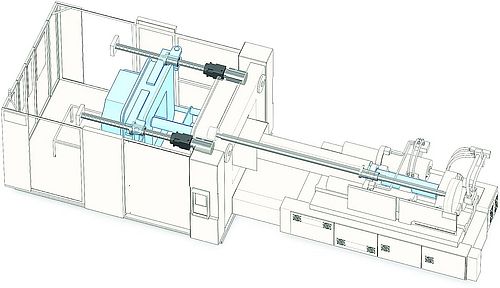 increased capacity for high load applications at high speeds and long life with minimal maintenance
more economical solution compared to hydraulic systems
positioning accuracy ± 6μm / 300mm
compact design allows for smaller dimensions and lower weight
optimized single or double nut design to maximize load capacity
screw length up to 15m
smooth and quiet operation
Ján Plavák
Tel.: +421 37 7777 923
Mobile: +421 903 575 748
Fax: +421 37 7777 928
Email:jpl@bibus.sk