ARGO - HYTOS: Proportional valve with unique performance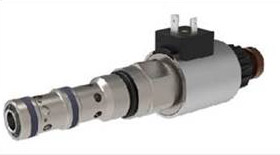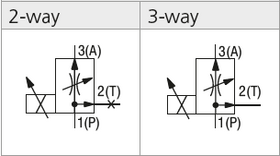 Today, customers demand more than just standard product features. High demands are placed especially on mobile applications designed to work in demanding conditions in construction and agriculture.
Modern work machines are not only expected to have excellent - more precisely controlled performance, but also high energy efficiency and a compact design.
Argo-Hytos proportional valve for flow control SF32P-C3 with unique performance, with the possibility of two-way and three-way function.
standardized chamber size (C-12-3) 1.1 / 16-12 UN (Size 12)
Input, regulated flow Qmax 100 & 60 l / min (26 & 16 GPM)
Operating pressure 350 bar (5100 PSI)
Selection of benefits:
Excellent stability and low hysteresis over the entire flow range
In the basic position, the valve is closed - no electricity consumption
Service life 10 Mio @ 350 bar, 1 Mio @ 420 bar - also applies to seals at unchanged output
Stable performance even at a reduced rated voltage of 80% Un
Interchangeability of DC coil of solenoid C22B for 12 VDC and 24 VDC in the product line PRM2-06 of CETOP design

More information about this product can be found on the ARGO-HYTOS website in the Proportional Technology section.
Peter Lauko
Tel.: +421 37 7777 955
Mobile: +421 903 282 644
Fax: +421 37 7777 967
Email:lp@bibus.sk
Jaroslav Tvrdoň
Tel.: +421 37 7777 954
Mobile: +421 914 336 525
Fax: +421 37 7777 967
Email: tvr@bibus.sk
Vladimír Begáň
Tel.: +421 37 7777 954
Mobile: +421 914 336 527
Fax: +421 37 7777 967
Email:vbe@bibus.sk