Danfoss is a leader in the design, construction and production of servo-controlled mobile machinery. The production program consists of:
servo-controlled hydraulic
Electro-hydraulic servo-controlled
multipliers flow
Priority valves
valve blocks
Sensors directional control
Servoriadenia can be in:
open center
load sense (LS)
No response to feedback steering wheel
retroactive reaction to steering wheel
valves with different configurations (bad dosávacie, insurance, ....)
with integrated priority valve
with different amplification factor of flow
Variable management
Automatic control via GPS
etc.
DANFOSS - PVED-CLS Safe and intelligent power steering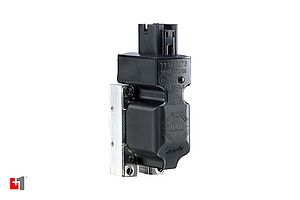 The Danfoss PVED-CLS actuator is the first intelligent subsystem for electrohydraulic power steering to integrate all safety functions. It complies with all current legislation and safety standards, including the Machine Directive. This device simplifies the design of your system, reduces development time and speeds up your time to market.
Features and benefits:
the first intelligent power steering subsystem that integrates all safety functions
TÜV-certified power steering subsystem
CAN-BUS interface
direct interface for connection of electric mini steering wheel, joystick and automatic GPS guidance (ISO 11873)
adjustable via PLUS + 1® service tool
Provides optimal security and shortens time to market thanks to simplified system architecture and maximum compatibility
The acquisition was discontinued, Hydraulik Nord Fluidtechnik's servo division became part of Danfoss
We are pleased to announce that Hydraulik Nord Fluidtechnik's servo division has become part of Danfoss Power Solutions.
In December 2018, both companies announced an agreement to acquire the servo division of Hydraulik Nord Fluidtechnik. This is to inform you that the acquisition was successfully completed on April 1, 2019.
With the completion of the acquisition, integration between Danfoss Power Solutions Direction Management Division and the acquired company will begin immediately. As integration continues, we'll share more information and details with you. So far, we will work in the current mode.
Hydraulik Nord Fluidtechnik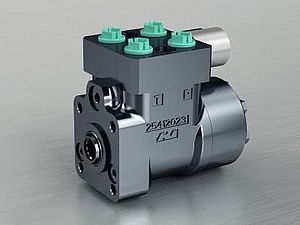 Danfoss has signed a purchase agreement with Hydraulik Nord Fluidtechnik, a major supplier of systems for hydrostatic directional control (servoriadenia) mobile machinery based in Parchim, Germany. Hydraulik Nord Fluidtechnik supplies large customers and fits perfectly into the portfolio of Danfoss Power Solutions products. The combination of Danfoss Power Solutions and Hydraulik Nord Fluidtechnik will create a strong global supplier in the hydrostatic directional control market.
"The offer of innovative and efficient products for the agricultural sector is essential for food supply in the future, and this acquisition confirms our strategic focus on consolidating leadership positions in these key market segments, together with Hydraulik Nord Fluidtechnik as part of our Mobile Hydraulics Division. a greater product offering that will benefit our customers in both agricultural and other segments, "says Eric Alström, president of Danfoss Power Solutions.
Hydraulik Nord Fluidtechnik and Danfoss Power Solutions, these two companies will jointly be a major supplier with worldwide competence and excellent engineering capabilities.
"Hydraulik Nord Fluidtechnik is generally known for its excellent hydrostatic control unit, and Hydraulik Nord Fluidtechnik has been assigned to Danfoss Power Solutions to offer even more hydrostatic steering solutions with the best parameters in its class, and I look forward to welcoming Parchim in we will build on the experience of Hydraulik Nord Fluidtechnik and maintain a strong relationship with the local community as well as the local university, "says Domenico Traverso, president of Danfoss Power Solutions.
Dr. Karl Werner, a shareholder of Hydraulik Nord Fluidtechnik, adds: "Engaging forces with Danfoss is a great step for our company. Together, we will have more capacity and investment for further innovation and development, utilizing our expanded manufacturing facilities expanding our market share This is a unique opportunity to exploit the strengths of both of these companies. "
The acquisition is subject to the necessary approval of the competent authorities and is expected to be fully completed in the first quarter of 2019. The parties have not provided a purchase price or other terms of acquisition.
Hydraulik Nord Fluidtechnik - The company was founded in 1970 and was bought by the family-owned Hydraulik Nord Group from Bosch Rexroth in 2013. Now it is a separate subsidiary consisting of two divisions: Products business and Parts business. Parts business is not part of this business. More information at https://hn-group.com/en/companies/hydraulik-nord-fluidtechnik/
Danfoss - a machine direction management system
There are a large number of parameters that must be taken into account when selecting the correct steering system. Starting at high speed and accuracy, through low noise levels to unconditional security - all of these requirements must be converted into a reliable solution.
At Danfoss, they have been working with you over 50 years to operate in the field of machine direction management, they are able to predict and meet your needs and offer innovative solutions. Whether you are manufacturing machines for agriculture, construction or material handling, Danfoss direction management systems can save you time and money.
Great directional performance is the basis for maximum operator productivity and comfort. The control must respond "to the touch" and must be able to rotate smoothly even in confined spaces.
Danfoss adapts the direction management systems to your applications, making them as compact as possible. It uses robust, high quality components that provide the lowest operating costs and long service life. From the smallest hydraulic unit to the "intelligent" electro-hydraulic control systems, the Danfoss product portfolio can meet almost all of your requirements.
This is what Danfoss makes as a global leader in the mobile machine direction management market:
Directional control systems for almost every application
Highest performance and the possibility of various required features
Highest productivity and operator satisfaction
First-class, top-quality components for minimal running costs
Worldwide support for products and applications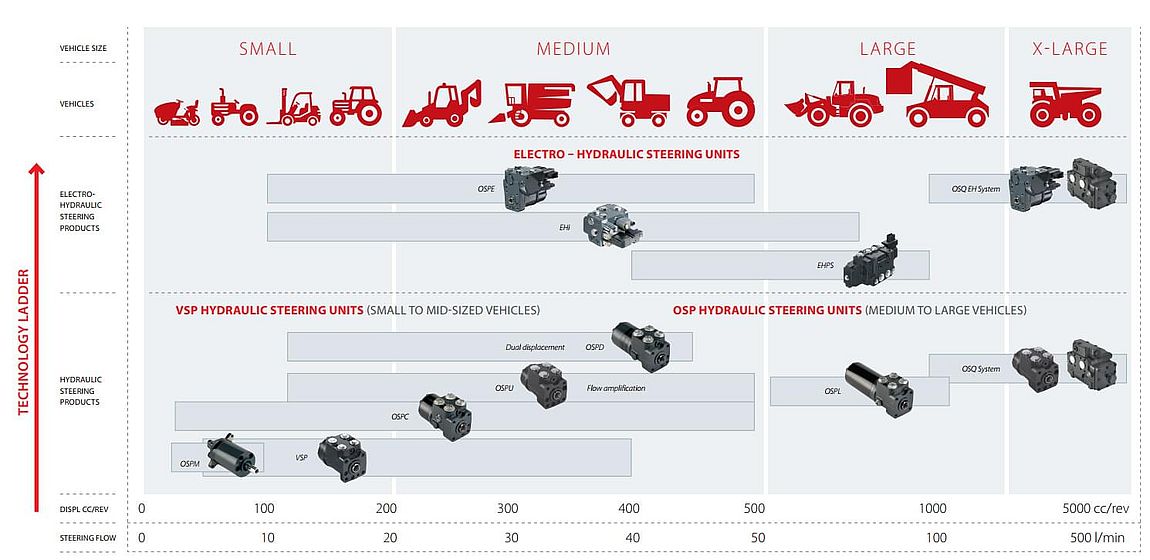 Peter Lauko
Tel.: +421 37 7777 955
Mobile: +421 903 282 644
Fax: +421 37 7777 967
Email:lp@bibus.sk