miniBOOSTER - portable multiplier M-HC7-DA
The portable multiplier M-HC7-DA is a robust unit designed to drive double-acting hydraulic cylinders with multiplication in both directions of movement. It is designed for the most demanding industrial applications. The inlet working pressure range is from 20 to 350 bar and the minimum flow is 2 l / min. The outlet pressure can reach up to 2000 bar in both directions of movement at a maximum flow rate of up to 40 l / min.
Reliability is a paramount aspect of design, so the M-HC7-DA is equipped with a 12-micron filter and a visual indicator of filter cartridge clogging. This extends service life and avoids unnecessary downtime.
Portability and ease of use - weighing only 14 kg and with a comfortable lifting handle, the M-HC7-DA can be easily transported where needed.
The M-HC7-DA is powered by an existing low pressure hydraulic source. No additional tools are needed. All controls are integrated into the unit and provide simple and reliable performance.
Promotional video - possibilities of using miniBOOSTER pressure multipliers in machine tools
The miniBOOSTER pressure multipliers are widely used in various industries - demolition technology, agriculture, oil and gas extraction.
Machining is one of the industries where pressure multipliers are very common. They are used here due to their small size, low weight, low operating and maintenance costs.
They are mainly used for:
clamping of workpieces and tools
locking the position of the tool
tool release during tool change
positioning of the working head
MINIBOOSTER - Multipliers HC25; HC75; HC65D-D with brake valves
The minibooster introduces new models of HC25, HC75 and HC65-D multipliers with integrated brake valves.
This new range of multipliers with built-in brake valves is a two-stage high-pressure solution - they reliably deliver full pump flow up to a set max. pressure and then the pressure booster is automatically activated, creating the required high pressure.
The pressure to start the multiplication is set at the factory, but can be easily adjusted in the field to suit the actual pressure of the drive pump.
The multipliers can be supplied in a pipe design or for board mounting.
The maximum pressure of the multiplier is 800 bar at a pump pressure of up to 210 bar and a pump flow of up to 80 l / min. There are a large number of amplification factors to choose from, from 1.2 to 25.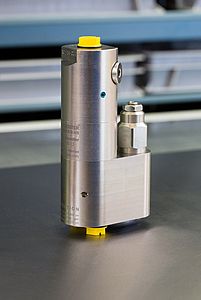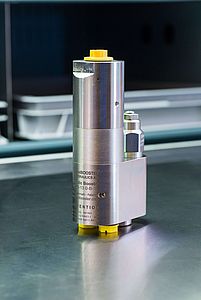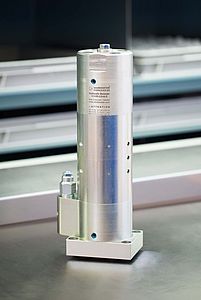 MINIBOOSTER - Pressure boosters
They are used to increase the low pressure inlet to the required level (up to 2000 bar).
Compared to the standard high-pressure systems have the following advantages:
Higher efficiency and longer service life of the system (operating at lower pressure).
Compact system.
Increase safety (reducing the high pressure part).
Integrated valves.
No dynamic seals.
Boost pressure ratio adjusted to the current requirements.
Common applications:
Hydraulic clamping tools.
Injection-molding machines: clamping molds, core pulling.
Hydraulic tools: scissors, clamps ...
Torque wrench.
Connectors for turntables.
Test equipment (up to 3000 bar).
Scissors concrete.
Aggregates.
Promotional Video - Possibilities of utilizing miniBOOSTER pressure multipliers in industry
Promotional video - Possibilities of utilizing miniBOOSTER pressure multipliers in agricultural applications
Peter Lauko
Tel.: +421 37 7777 955
Mobile: +421 903 282 644
Fax: +421 37 7777 967
Email:lp@bibus.sk
Jaroslav Tvrdoň
Tel.: +421 37 7777 954
Mobile: +421 914 336 525
Fax: +421 37 7777 967
Email: tvr@bibus.sk
Vladimír Begáň
Tel.: +421 37 7777 954
Mobile: +421 914 336 527
Fax: +421 37 7777 967
Email:vbe@bibus.sk