portable measuring devices with different performance profiles offers users a wide range of measurement options that are sufficient for the simplest of measuring operations for diagnostics and service to sophisticated data collection and evaluation.
The offer includes a complete range of measuring devices, sensors and accessories for the needs of measurement in hydraulics.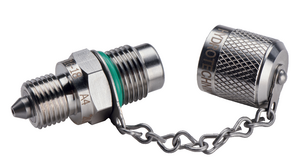 Hydrotechnik has been working in the field of measuring the parameters of hydraulic systems up to a pressure of 630 bar for several years. However, the demand for applications with even higher pressure is constantly increasing. This is how the idea of ​​the MinimessXtreme®Pressure measuring neck for pressures up to 1000 bar was born.
Possible areas of use are:
oil and natural gas extraction
high-pressure release tool
test equipment
high-pressure pumps
The MinimessXtreme®Pressure test point meets the requirement of connecting a measuring hose or other measuring devices up to a pressure of 700 bar by free hand - without the need for assembly tools.
Easy connection is possible thanks to a special thread with a sawtooth profile. This profile and its special construction reduce the forces that are needed to connect and disconnect under high pressure. user safety.
Likewise, the pin has a special construction that prevents its deformation at high pressures.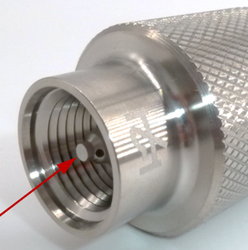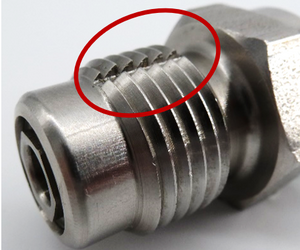 Peter Lauko
Tel.: +421 37 7777 955
Mobile: +421 903 282 644
Fax: +421 37 7777 967
Email:lp@bibus.sk
Jaroslav Tvrdoň
Tel.: +421 37 7777 954
Mobile: +421 914 336 525
Fax: +421 37 7777 967
Email: tvr@bibus.sk
Vladimír Begáň
Tel.: +421 37 7777 954
Mobile: +421 914 336 527
Fax: +421 37 7777 967
Email:vbe@bibus.sk