Action for a new oil separator from air ZERO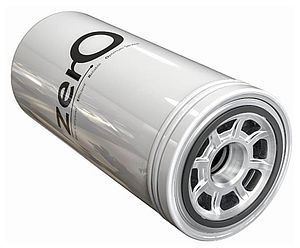 Innovative separator of oil particles from air
Zero oil leakage
Zero production errors
Zero leaks
More than 1 million endurance cycles
Reinforced threaded plate
Designed to work in the most demanding conditions
Longest separator life on the market, greatest durability
The filtration area is hardly something more important than the air filtration. Therefore we offer a complete range of products for this part of the filtration. Our instruments and apparatus for filtering air and gases increase productivity and safety in the workplace, allow the reuse of the filtered product and not least bring environmental protection.
Air filter cartridges
Air filter cartridges for removing dust from air and gases are used in almost all industries. So we offer a full range of products in all shapes and material designs. The exceptions are neither air filter cartridges for explosive environments.
Viliam Moravec
Tel.: +421 37 7777 953
Mobile: +421 903 720 733
Fax: +421 37 7777 968
Email:vmo@bibus.sk