Vorwald news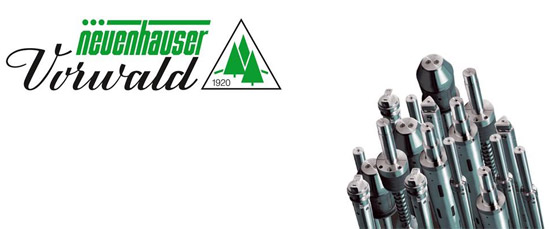 Pneumatic expansion shafts
Vorwald pneumatic expansion shafts can be used in almost all applications. Various models are available with diameters ranging from 12.5 mm to 500 mm. Special shapes with individual clamping segments are also available. The simple and well-designed design allows long life. All expansion shafts described above are available at the customer's request, as well as special designs such as overhung expansion shafts, shafts including bearing housings on only one side of the shaft and others.


Mechanical expansion shafts
The Vorwald mechanical expansion shafts can be supplied with individual clamping segments that can be used in all applications. The simple design allows a long service life. Mechanical expansion shafts with clamping segments, rails and centering rails are available for sleeves with internal diameters of 50 to 600 mm.
Expansion adapters
Vorwald expansion adapters are an economical alternative to expansion shafts. The expansion adapter can be used in both winding directions, allowing secure clamping and safe torque transmission with axial displacement protection.

Expansion bolts
Vorwald expander pins are suitable for shaft-free unwinding for rewinding and unwinding machines. The simple design allows a long service life. There are several different types of expansion pins with different types of clamping elements.